3 Types of Cotton Beach Towels to Buy for Kids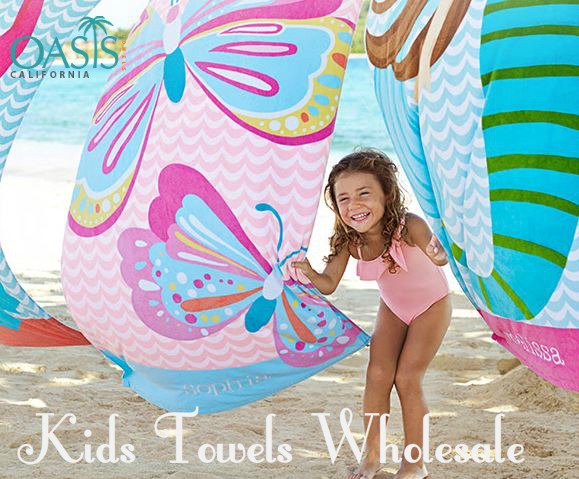 Beach towel is an important accessory that is needed by both adults and kids. It can be laid on a spot on the beach and used for drying the skin and rubbing the body. The quality of a trip can go downhill in the absence of good towels. However, it is not very easy to find quality beach towels. When it comes to buying wholesale beach towels for kids for your clothing and accessory store, you have to extra cautious about your choice keeping it in mind that kids have a sensitive and vulnerable skin. Size and design apart, you will also have to consider the material used in the construction. Here are 3 types of cotton beach towels you can buy.
100% Cotton
This type of material is the commonest for the construction of beach towels. Absorbents which are constructed out of 100% cotton are slightly rougher and thinner in form. However, this makes the towels fast-drying in form. These also take up less amount of space while being packed up. Towels made of 100% cotton are in high demand, and are recommended to be taken for trips. Naturally, these types of wholesale kids' beach towels are very popular.
Egyptian Cotton
It is the finest variety of cotton, and comes from the land of Egypt. It has been found to be longer-lasting and stronger in form, as compared to other types of cottons. Absorbents made of this type of cotton are slightly softer to feel against the skin and are typically thicker in form. However, this type of absorbent is more expensive than other kinds of beach towels which are constructed out of various other materials. These also take up greater space while these are packed up, and are also slightly heavier in form. As this type of material is thicket and consists of more fibers, these also take more time to get dried. You will have to spend more to buy kids beach towels wholesale.
Cotton Velour
It is one more excellent option to consider, when you are choosing kids towels wholesale made of the best material for your little customers. Towels constructed of this type of fabric are woven tightly, and are softer to feel against the skin. This makes them perfect for the sensitive skin of kids. However, due to the tight weave, every square inch has more fibers and the towels take longer time to get dry. This type of absorbent is amazingly soft and thin, and is great to place on the sand. It is vital to know the qualities of the absorbent material while picking the best towel for your little buyers.