3 Best Beach Towel Trends For the Scorching Sand This Year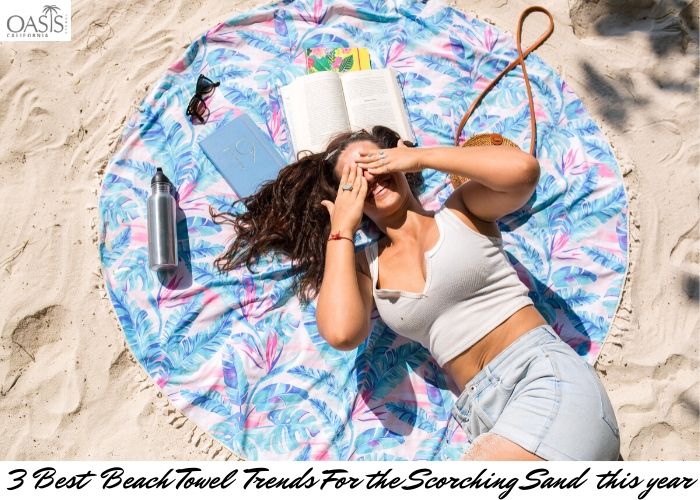 In case you didn't notice, but summer is already here and you might want to pick out some new swimsuits that will ready you for the beach party right up your deck! The point of any towel firstly is to provide you the dry off, but beach towels will always provide you something more! Most of these towels are made of fast drying materials such as microfiber, rich cotton blends and a lot more. Some even are sand proof! So, you can actually stop worrying about bringing any of those annoying grains inside the room with you.
But by far the best part about beach towels is that it can automatically transform your boring selfies into a big bundle of cuteness, as the designs are crafted with such intricacy that you will always have a soft corner for them. The leading bulk beach towel manufacturers are coming up with the latest pieces of wholesale towels. You can check them out by visiting the website, Oasis Towels and ordering from them now!
Take a quick look at the 3 designs shortlisted for your convenience:
Fast drying pieces
If you want the Inspector Gadget of beach towels then you might want to check out these. They come in handy sizes and dries of very quickly. These towel pieces are sand repellants and it makes sure that you are not bringing in sand grains from the beach into your living room. Plus, it also comes in a ton of bright stripey patterns that will be very charming to the eyes instantly!
Animal print
Have a love for animal prints? Then these towels are the ones that you need to opt for. The bright colors on these towels are absolutely rich and tasty to the eyes. So, you won't ever be embarrassed to wear them as a skirt around your waist and head to the ocean with your wild instincts getting all pumped up!
Giant oversized
Want something cute and jumbo-sized? Then you might want to check out these oversized beach towels which wishes well to all with the large spread that it offers. The fabric blend in these towels keep them ultra-soft and moisture wicking! Also, if you have sensitive skin then these towels will prove the best to you. Hands down! The round shaped oversized towels are trendy hot pieces making ripples on the beach, finding a permanent place on the Insta feeds.
For business owners searching out the market for the best pieces of wholesale beach towels should get in touch with one of the leading hotel towel manufacturers and order now to get amazing discounts on bulk purchases!