3 Advantages Of Having Microfiber Beach Towels!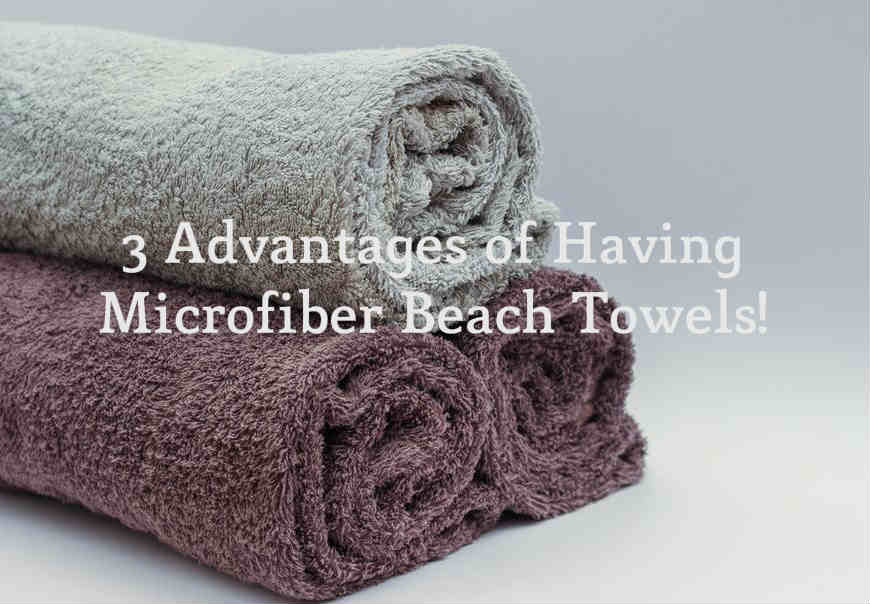 Beach towels are one of the most amazing towel accessories one will ever come across and it comes in different types. There are blends, organics, Turkish, Egyptian, and even mixed breeds. And while all of them have their pros and cons, in this blog, we are just going to talk about the microfiber ones.
What are the qualities of the microfiber that make it so beach friendly. Want to find out?
They dry quickly
One of the main advantages of microfiber towels is the fact that it dries pretty quickly. Considering that the beach is a wet place and going for a bath every now and then is normal, this serves the purpose better than all others.
Even when it comes to high absorption towels like Egyptian and Turkish variants, microfibers clearly win on the beach. The cotton towels take a long time to try as well, whereas microfiber is dry and ready to use in a jiffy.
Cost effective for rough use
If you are buying towels for the beach that is likely to be exposed to gravel, saline water, sand, and stones, then you should definitely go for something more cost effective, rather than buying the costliest of the lot.
Microfiber towels are exactly that and more – they are cost effective and the synthetic yarns can endure anything – which is very essential for the beach scenario.
Durable for anything
Microfiber is probably one of the most durable types of fabric man has today, and it is obvious why that is an advantage in the beach. In fact, a single microfiber beach fabric can last a person years and the only reason why they might even think of getting a new one is because of style and how economic it is.
If you have a set of microfiber beach towel, then your children can literally play with anything and still get away without as much of a scratch – unless of course that is the intention in the first place.
So, if you are going to buy a couple of beach towels for yourself, just remember this – while turkey towel manufacturers are well and good, micro fiber is definitely the way to go. And the best thing to do is to find someone that does both!