Why Turkish Towels Are The Best For Kids In Summer?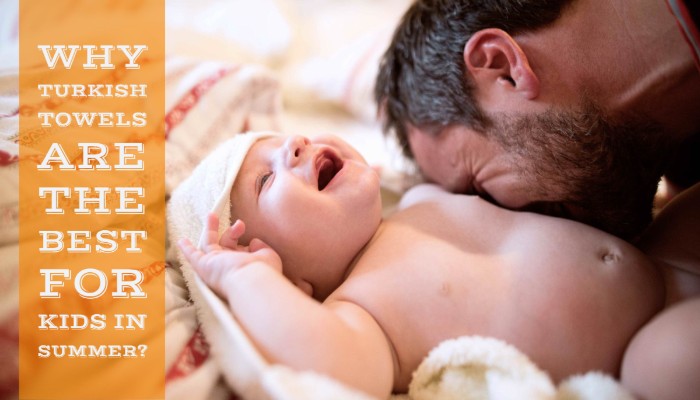 Children are playful, pure, and sensitive – which is why they need the best for themselves to keep them from harm's way. When it comes to towel selection for the little ones during summer season, nothing tops the Turkish towel and it truly is the best you will find.
Don't believe us?
In this blog, we are going to take a look at why the products of the top Turkish towel manufacturer are good for your kids. Want to find out? Let's take a look now:
1. Soft and made from the finest cotton yarns in the world
A true king of towels, the Turkish is a breed of its own. It is made from the finest cotton yarns in the world and bring a touch that is no different in feeling. Almost feather like, this towel is truly enjoyable on the sensitive skin of the little ones.
Once parents pick a Turkish towel for their kid's summer excursions, there is no going back from the kind of quality they will get used to. This one is not just a towel – it is a lifestyle!
2. Durable and tough with great absorption quality
One of the many reasons why the scale sways towards Turkish towels is the unlikely toughness with which it presents itself. Contrary to its initial feel, this towel is quite durable and capable of handling the goings-about of a kid in day to day life.
The long cotton yarns are responsible for the toughness and allow very little breaking point. With the kind of quality that is maintained with these towels by the top manufacturers, there is no question to why it is the best choice!
3. Antimicrobial and organic
With summer rashes and skin diseases like prickly heat becoming very common during the season, the antimicrobial and organic qualities that come with the Turkish is definitely welcome.
These are just the reasons why Turkish towels make the best kids towels wholesale and make it a profitable choice for retailers.
Now that you have found out the main reasons why Turkish towels are the best option for kids during summer, what are you waiting for? Get in touch with a manufacturer today and find out more!