Why Microfiber Towels Are Perfect For Protecting Your Hair Naturally?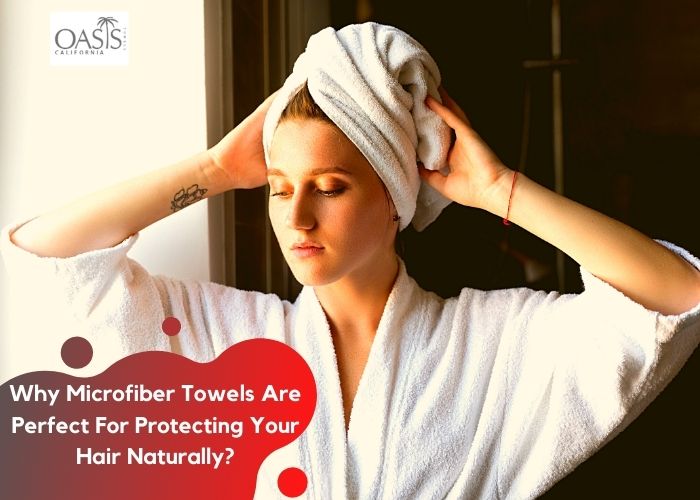 Too much artificial hair products and repeated use of hair dryer can spoil the texture of your hair. However it's never too late to protect it. A microfiber towel is all you need to dry it naturally and protecting your tresses to promote a healthy growth.
Compared to the popular and commonly used cotton terry towels, microfiber towels are a lot more beneficial for your hair. Owing to the demands for the same, one of the popular microfiber towel manufacturers have designed a collection of towels that you can have a look through. Read on the blog below to know more.
Helps to prevent frizz
One of the primary uses of microfiber towels for natural hair is that these can help to limit frizz as you dry your hair. The smooth and soft microfiber material creates less friction on the strands. This feature is gentler on your natural curl pattern and thus helps to keep the hair cuticle smoothed. Therefore making the switch to microfiber towels can be super beneficial.
Microfiber helps to prevent snags
Cotton towels can sometimes be annoying as it causes snagging throughout your hair. The tiny loops on cotton terry towels can easily get intertwined with your strands. This be damaging for the hair and cause unnatural breakage. A microfiber material is more gentle and smoother on your strands. As a result, microfiber towels can help to prevent snags.
Super absorbent
Are you looking for efficient ways to dry your hair? Dry using a microfiber towel as these can speed up drying times without damage. Microfiber towels are able to quickly absorb water, which will eventually shorten the drying time, without leaving your hair feeling excessively dry.
Super gentle on your hair
Since you are in the constant effort to attain healthier strands and retain length, it is essential that you are always being gentle with your hair. And a microfiber towel will help you get the best results. It is comprised of a smoother, soft material that is suitable for textured hair types which are often more fragile in nature.
Get in touch with a renowned microfiber and gym towel manufacturers and communicate your requirements for the bulk needs to the help team. Browse through the virtual catalog and look for the MOQ of the products. Then drop a mail stating the bulk needs to the help team.
Audio Version : Why Microfiber Towels Are Perfect For Protecting Your Hair Naturally?