Why Microfiber Towels Are Best For Your Hair-Care Needs?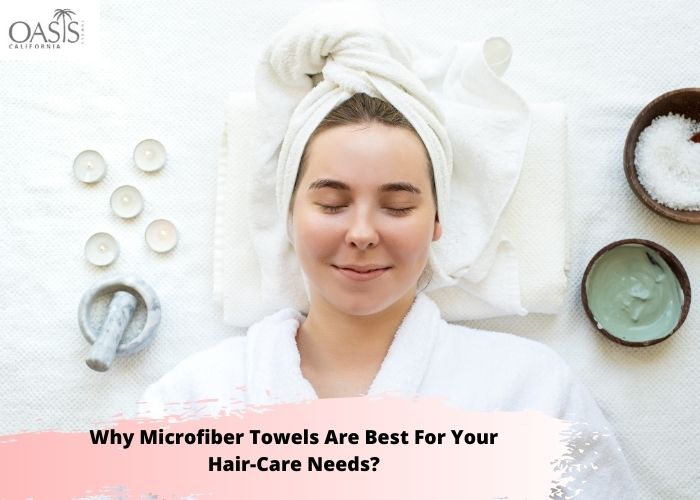 Microfiber hair towels are a newcomer to the beauty scene, although they had been widely popular in the athleisure scene for the good reasons. Smaller, lighter, and more comfortable than a massive towel turban, they're perfectly suited to help your hair dry quickly without frizz or frustration.
Owing to the demands for such towels, one of the popular bath and beach towel manufacturers have curated a classic collection that you can have a look at.
Hence, please read on the blog below to know more about the same.
Microfiber hair towels are an inexpensive way to do a world of good for both your health and your hair. If you've been thinking about making the switch, here are eight wonderful reasons to consider.

Microfiber is a synthetic fiber that's about 1/5 the width of human hair. This small size means the ability to pack more fibers into a much smaller space. That means microfiber is actually dense, but it's also what gives it the smooth softness which makes it so perfect for polishing delicate surfaces.

Rubbing your hair vigorously with a towel is the worst possible way of drying it. Rubbing works the hair in all the wrong ways, encouraging frizz and breakage to proliferate. So say goodbye to the rub and with it, frizz. A microfiber hair towel allows you to simply wrap your hair snugly in super-absorbent microfiber.

Thick hair needs a lot of moisture, but it needs the right type of moisture, of which water is not. Thick hair also introduces the additional challenge of making it difficult to get to all of the water hiding at the roots. This is the time where the absorbency and water-wicking superpowers of microfiber really shines. It doesn't just soak up what's sitting on the top. It actively draws water from the entire strand of the hair into its folds.

Sure, a turban is stylish, more importantly, though, they're functional. Keeping your hair wrapped up while it's wet is faster than air drying. Hence, a microfiber towel is great to rock a lightweight, perfectly fitted one than the traditional towel turban we spent years learning to balance.

When it comes to laundry, the only thing that microfiber bath towels have going for them is that they're easy to fold. Otherwise, they're bulky, can get extremely smelly and usually choke up the dryer with a thick coating of lint.
Do you want to become one of the top towel distributors in the country? Contact the renowned supplier and checkout the vast assemblage of clothing pieces that the supplier has in store. Communicate your custom needs to the help team and place your order today!
For Full Audio Version :