Wholesale Hand Towels – Why Go for Them?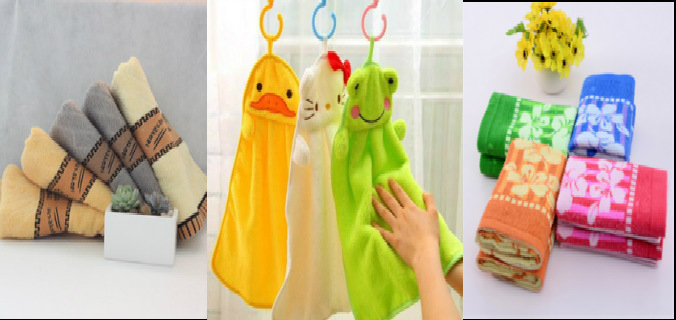 These days, hand towels have become one of the most important accessories in furnishings and add aesthetics and utility to homes. Disposable towels for hands go beyond a trend and have practical purposes. Decorative absorbents look great and are also easy to carry and use anytime and at anywhere. If you are budget-conscious, or if you are running a small enterprise, you are likely to find buying wholesale hand towels to be a smart choice. These are extremely indispensable as they are needed for daily requirements and can be bought at wholesale rates. Buying them from bulk dealers can prove advantageous for you in many ways.
You Get Discounts On Purchase
The majority of bulk suppliers offer attractive discounts on every mass purchase that you make. Although hand absorbents are the smallest of all absorbent piece of fabric, they are essential in daily life. It would be useful for you to keep a ready stock these items at hand, for use at any time. If you get these at wholesale rates, you will be able to save a lot. Bulk order suppliers sell these items at discounted prices to retailers, who again increase the rates to make their own profit on these products. Naturally, when you place orders directly to the supplier, you can get hand wipers at a lower cost as no retailer is involved in the process. If you have a hotel, buying wholesale hand towels can be more cost-effective for you.
You Can Save More Time
It can be more convenient for you to buy hand wipers wholesale. You will not need to buy the products separately but buy them at once in a stock that you will get to keep handy for all times. There will be no need to hop from one store to another or lose time in browsing for distinct wipers for specific individuals. You can have a range of interesting disposable hand wipers according to your style and convenience that your guests can choose from. Based on your budget and taste, you can buy the type of disposables that you like.
You Can Get More Choices
The best thing about making a bulk purchase is possibly the fact that you can get more choices. You may buy extra soft blended absorbents or pure cotton ones or organic eco-friendly ones. You can also order personalized wipers complete with the image or caption of your choice. If you own a small business, you will be able to customize the wipers with your business logo or message and distribute a few to your shareholders or clients.