When Going To The Beach, Ditch The Bath Towel!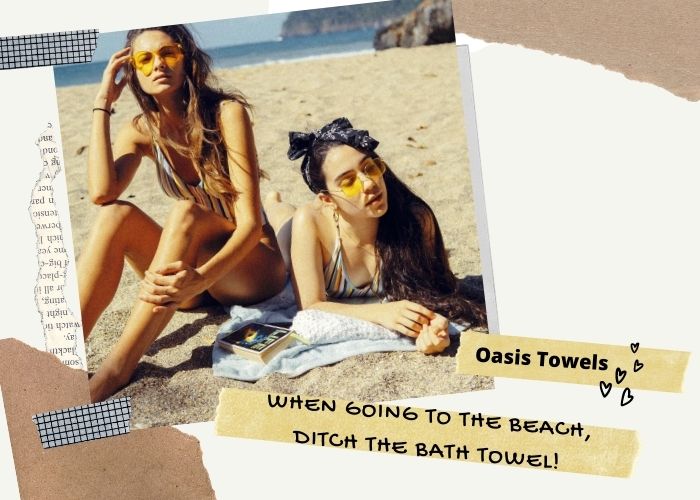 Most beach-goers don't know the distinctions between bath towels and beach towels, so it's not that a bath towel is going to spoil your beach day, but a beach towel is certainly better fit, and here's why!
Size is important
What's the major way to tell apart a bath towel from a beach towel? Simply look at their length. When you hold both beach and bath towels side by side you will notice that the beach towels are a lot longer. You want supreme warmth and absolute security while you lay on the sand. Trying to fit on a little bath towel is going to get tired, really quickly. Nobody wants to come in from a swim to have sand trapped all over, when they don't fit on the luxury towels wholesale they've packed! You need to purchase a beach towel solely for the size.
Stay away from fluffy and thick
Bath towels are fluffy and thick for a cause. During a wash, even the excess material tends to drain the water more efficiently. A beach towel becomes lighter so that it can dry easier under the sun. It wouldn't be good to tie a soggy wet towel over your body after a swim in the afternoon! You need a beach towel that dries easily and covers you from the surf and sand.
Too many choices for FUN
There are too many different kinds of beach towels to pick from! Search for beach towels that are full of colors, have fun printing patterns and designs, or even pick personalized beach towels for the entire family. Not to suggest that you can't stick to a standard white towel, but a day at the shore is fun, so your towel must be too!
Don't forget the most critical thing on your beach checklist: functional and authentic beach towels.
Business owners if you wish to add an extensive range of beach towels into your retail store hurry up and get in touch with popular bulk beach towels manufacturers. Go through the collection, choose pieces you like, and place your bulk order to the support team right away.
For Full Audio Version : Click Here