What's The Best Type of Sports Towel for You?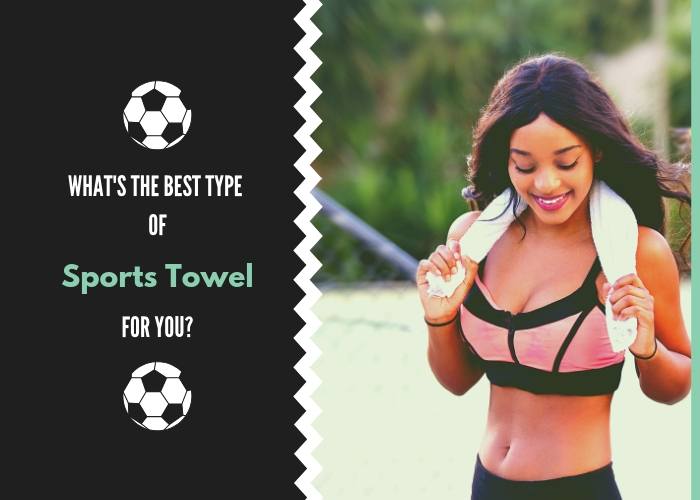 One of the most intoxicating feelings you will ever come across is while sweating it out at the gym or wherever it is you workout. But you cannot let that sit on you – because if you do, then it might give you the flu.
So, we decided to make things a little different – and tell you what kind of a sports towel manufacturer product is best for you. Here's our look at what the various types of sports towels and are and what kind of advantages they bring.
The organic sports towel
When you are looking at organic sports towels, you have 3 options – the Egyptian cotton, Turkish cotton, and regular cotton. The regular is the most common and affordable of the three and has a soft touch on the skin.
Because of its organic cotton material, it is also antibacterial, giving you relief from skin irritation or stink from the towel.
The absorption capacity depends on the quality of the cotton yarn of the organic towel wholesale, but most can easily pass a gruelling gym session, although it might take some time to dry, preferably in sunlight.
The Turkish and Egyptian variations are a lot more of the premium category and made from the best quality of long yarn cotton in the middle east.
It has a great absorption capacity, is super soft, comes in light colors, and is extremely durable due to its yarn length.
These towels maybe on the costlier end, but they are as good as any sports towel can get and feel like a relief on your skin. They also do not stink, however the pure variations might take some time to dry because of their high absorption capacity!
The microfiber sports towel
On the other hand, the microfiber sports towel is a completely different ball game. It starts with a mix of materials that can range from polyester to cotton – and the blend helps it stay away from bacteria in the sweat.
The other quality on the list for this towel is the fast dry – that is it can literally be crisp dry in dry weather within minutes.
You can work out as long as you want, and still come back to a dry towel after every exercise!
It also comes with moisture wick quality which means that the sweat is absorbed and sent to the surface for evaporation. While there might be a slight stink problem with prolonged unwashed use, you can always give it a wash and dry in an hour.
These are the different aspects that each type of sports towel presents and getting your best will depend on your taste.
So, what are you waiting for? get in touch with a towel retailer and take your towel pick to accompany you to those sweaty workout sessions!