What Makes Turkish Bath Towels So Popular?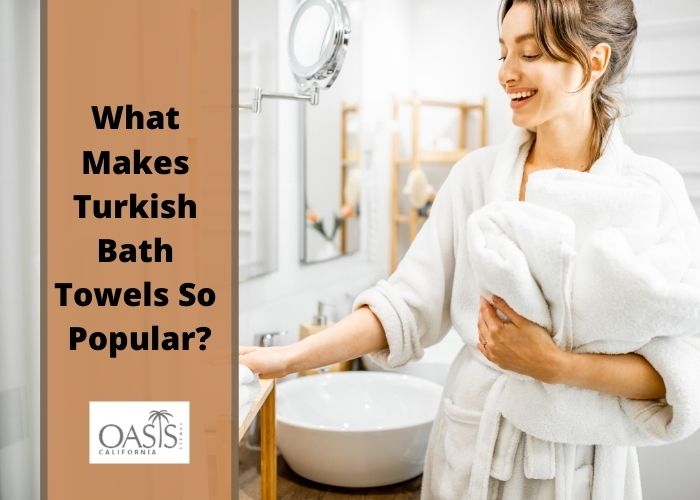 When it comes to bath houses and bathing, 'Turkish bath' is a term that you can hear very often. It is a fact that Turkey is associated with one of the most luxurious bathing experiences for a long time now. And Turkish bath towels are one of the most reputed and popular products that are ordered from Turkish bath towels wholesale suppliers these days. Find out about some of the top reasons why Turkish bath towels are so popular today.
Very soft and thick
These types of bath towels are noted for their amazing thickness and softness. Such towels are cozy and plush to an unimaginable extent. These are generally composed of cotton, and are woven in such a way that there is a looped pile section in the central area. This makes them extremely fluffy in form. Turkey is one of the 3 biggest cotton towel suppliers today, and with good reason, and many bath houses, hotels and lodges order bulk towels from Turkey.
Amazingly stylish
Initially, weavers who began to weave these types of towels to make a living considered trying a new way to weave them. They used polished weaving skills that they used in making carpets. In doing this, they introduced a path-breaking weaving technique that made even dull bath towels look very thick, plush and stylish in form. The weavers, other than making weft and warp of the absorbents, also added loops or pile of fibers to them. The use of such a revolutionary weaving method also made the bath towels more absorbent by several times more.
Religious connotation
For the people of Turkey, such kinds of absorbents have a religious significance as well. Thus, these are an essential part of the social lives of the Turkish people. Turkish towels were originally used at the time when the bride took her ceremonial bath prior to her wedding. These were used also during various other ceremonies of importance in life afterwards. It must be noted that Turkish towels have an inseparable connection with 'Turkish baths' or 'hamams – as they are known as in Turkey. A full set of Turkish bath towels include head towels, hip towels and shoulder towels, and these are used in the 'Turkish baths'.
When it comes to luxurious Turkish towels, online stores are one of the easiest resources where to buy items in bulk of this type. Look for stores that have affordable pricing, great T&C, good reputation etc.