What Constitutes An Excellent Beach Towel?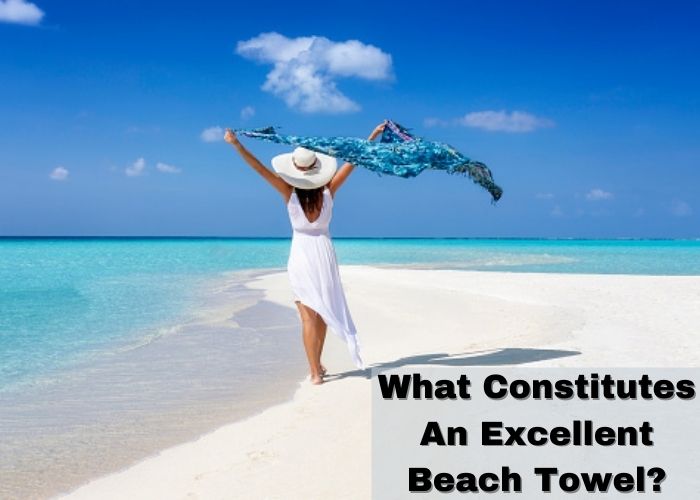 Full Audio Version: What Constitutes An Excellent Beach Towel?
When was the last time you went shopping for a beach towel? Old towels may be a breeding ground for bacteria, and their absorbency may not be as good as the day you purchased them. Even if yours has lasted the test of time, restocking this beach staple is a smart idea.
When you look for a beach towel online, the number of results might be overwhelming. Aside from colors and sizes, there are a variety of materials to pick from. To assist you to determine which type is best for you, it may be useful to learn how effective different materials may be.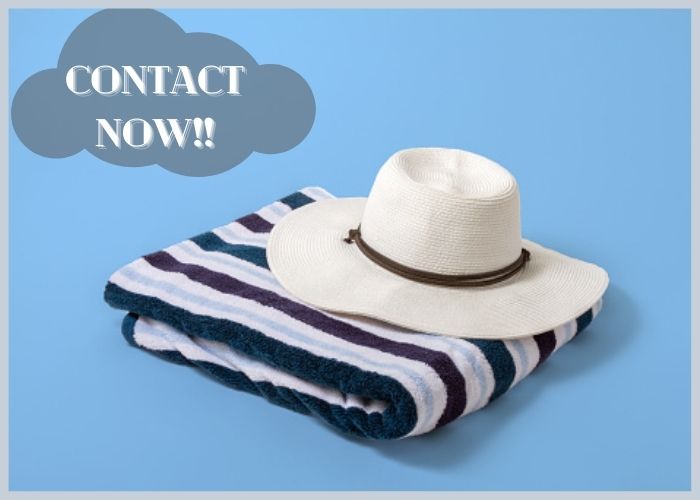 We discussed what makes a decent beach towel. Here's what we've got to say.
Fibers derived from nature
Cotton is an excellent choice due to its flexibility and ability to absorb water. Natural fiber may be used to make a range of towel varieties, which are defined by how they are woven.
Cotton fibers are transformed into yarn by the technique of ring-spinning. Cotton may first be "combed," which is an extra process that removes dirt and weaker, shorter fibers. There's also a technique known as "carding" that eliminates even shorter fibers while aligning the remainder to make them more parallel and smooth. The ring-spun yarn will become glossy and stronger as a consequence, resulting in a more robust and long-lasting towel. Each of these procedures affects the overall cost of a towel, and the more processing the fibers go through, the more expensive the finished outcome.
Long cotton fibers are seen in towels manufactured of long-staple cotton. The longer and finer these staples, the plusher the towel.
Towels made of long-staple cotton and single-ply yarns are recommended. Both provide a firm, silky towel while preventing weave rips. This also increases its durability wash after wash. Cotton is the greatest fabric because it absorbs well, dries rapidly, and is extremely soft.
Synthetics
If you're searching for convenience at beach towel manufacturers, microfiber towels are sometimes advertised as "sand-free" and are thinner and less bulky than standard terry cloth towels. They're recognized for their quick-drying properties since they're made of synthetics—typically a polyester-based combination. However, they may not be as soothing as they appear and might generate a sticky static sensation.
Microfiber towels are generally used in the kitchen, outdoors, and in industries, and they are not advised for prolonged skin contact.
There's also a distinction to be made between fabrics that absorb moisture and those that wick it out. There will be a lingering sense of moisture with wicking fabric. Polyester towels, like sportswear, are meant to wick away sweat but do not absorb it.
Human skin prefers to retain moisture, in contrast to material surfaces such as floors or glass, which resist it. As a result, removing extra water from the skin becomes difficult if the absorbent ability of the towel material is insufficient.
How it's made?
The way a towel is woven is just as significant as the material used to make it. A zigzag weave is one in which one half of the twill weave travels in one direction and the other side is inverted. Then there's split twill, which is when twill is inverted and split every two threads to make the fabric tougher, and a waffle weave also called honeycomb, which has a grid-like design of recessed and elevated squares.
Towels made with Terrycloth
The name "terry" refers to a form of weave made up of extra-long uncut loops of cotton. So, theoretically, the fiber used in a terry towel might vary. Terry loops add a velvety texture to the towel and can vary in pile height and density. The bigger the pile and denser the loops, the more absorbing and thick the towel. Aside from that, there are several sorts of terry towels. A French terry towel, for instance, is two-sided, with one side flat and smooth and the other with a high pile.
Although not all terry towels are made of cotton, the greatest beach towels are. As a result, they are both soft and lightweight, as well as incredibly absorbent.
Turkish towels
This contemporary shape is thin and lightweight, yet unexpectedly absorbent, making it a strong competitor for a beach towel over cotton. Turkish towels, also known as Peshtemal or Fouta towels, are a wonderful alternative to bulkier choices that use a larger loop weave. They are made from a flat weave of long cotton strands for a thinner shape.
Nowadays, hybrid versions of the original Turkish towel are prevalent, with a terry cloth backing for a silky touch and greater absorbency.
What should you look for in a Beach Towel?
In general, you'll want something absorbent and soft that can also dry rapidly. It must also be able to endure all the elements associated with a waterfront environment, including sun and sand. However, how you want to utilize the towel should also be considered.
Business owners, if you're interested in adding private label towels to your stock, you should have a word with some of the most prominent towel distributors in the industry.