The Turkish Towels are Considered to be the Best Gift Items for Any Occasion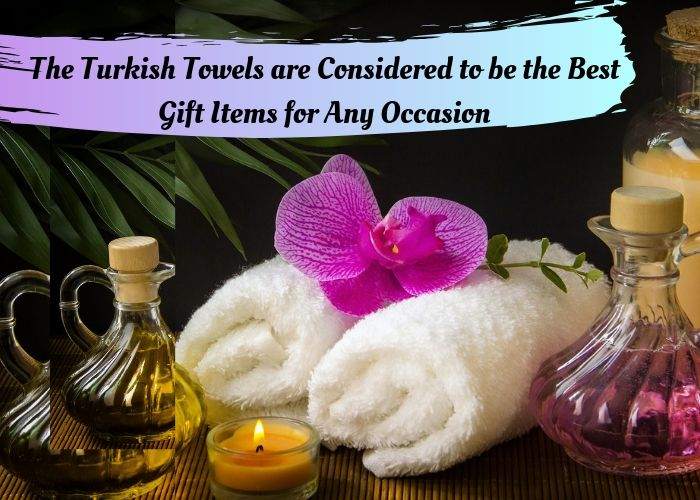 Are you Bored of Gifting the Same Old Cliche Items to your near and Dear Ones?
Then now it is time to think out of the box and go for the out of the box and contemplate on unique gifting options, which not only look great but also are equally useful.  Here comes the importance of the posh and lavish Turkish towels, which are recently regarded as the best gift items.  Crafted out of very high quality Turkish cotton, which are the best amongst all materials, these are comfortable, soft and fluffy on any skin.  Though a little expensive, but no other towel can replace the light weight feature and absorbency which they carry with themselves.

The leading turkish towel manufacturers are crafting these must have items for the people who love to indulge into a luxurious after shower  experience and also give them away  as gift items , be it for birthdays or anniversaries.
Here are few reasons to make you believe why these towels are best as gift options.
The Turkish towels are so vibrant and eye-catching to look at , that they can not only be used purely as towels, but also as summer throws, scarves, sarongs bathrobes, beach wraps and much more.  The terry cloth inside make them very relaxing and soft on skin, and hence they can be transformed into any form and function easily.
Excellent Quality and Comfort
The comfort and quality which they are known for are the major reasons why these towels act as excellent gifting items.  The terry cotton and the long spun fibers of the cotton make them super absorbent and, help to wick moisture and sweat quickly keeping the users fresh and dry.  Also, they are smooth enough to not cause any rash or skin infection, or itching and swelling, suiting any skin type easily.
The bath towels or the beach towels which come in Turkish cotton are unisex, and one doesn't need to think about whether they will suit males or females. Also, they come in a wide array of decorative elements, from patchworks, to prints, embroideries and a lot more which will help you to choose them for a specific personality.
Varied Designs to Opt for
When it comes to choosing the bath towels, we must go for the right style and design so that they complement the personality who will use them. This is quite easy with Turkish towels as they are available in a medley of colors, and prints and other stiches and patchworks, working well for different personas.
Thus, if you have made up your mind to do something different with your gifting options, it is time to lay your hands on the Turkish towels, which are durable and worth the investment!

Recommended For You: What Makes Turkish Cotton Towels A Major Breakthrough In The Textile Industry?