Turkish Towels: All You Need To Know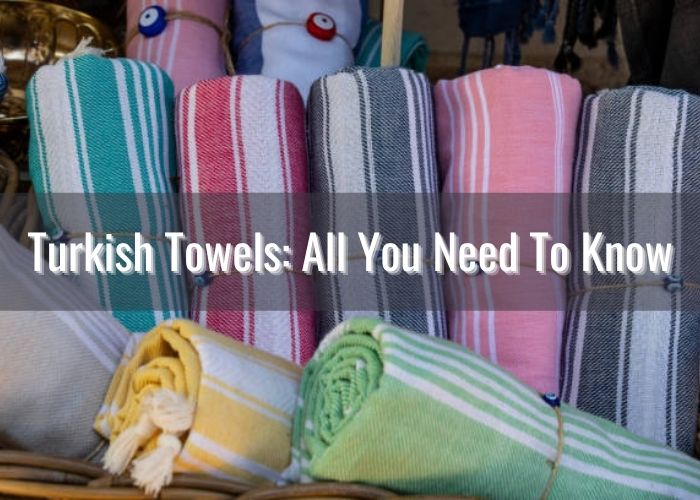 Full Audio Version: Turkish Towels: All You Need To Know
Turkish towels are absorbent, fashionable, quick-drying, and lightweight – the beach's triple threat. These Turkish cotton towels are exceptionally absorbent due to the long threads in the cotton, and their thinness allows them to dry quickly.
Turkish towels are flat-woven towels originally used in Turkish baths. They are also known as hammam, Pestemals, or Fouta towels. It might be difficult to find the proper towel with so many options and pricing points.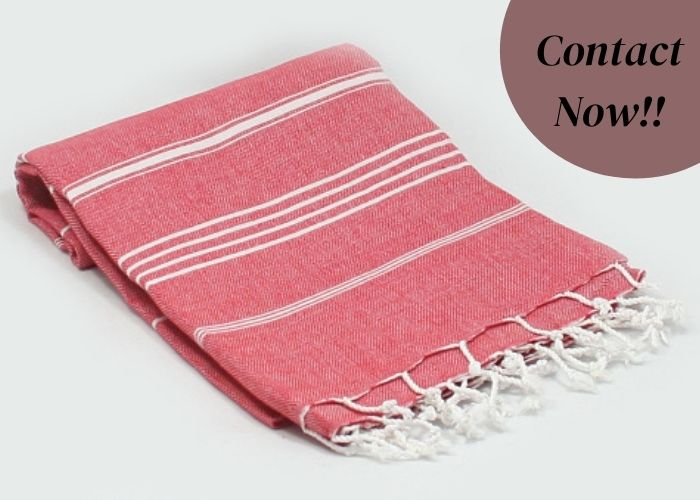 This blog will provide you with the most critical information you need to know before purchasing a Turkish towel from a Turkish towel manufacturer.
To know more continue reading this blog.
Finish
Did you know that after the first wash, your towel will lose about 4 inches? The stress imparted to the threads during manufacturing causes shrinkage. When they're cleaned, the tension is relieved, and they shrink back to their original size. To get the most out of your towel, use pre-washed towels.
Weight
The weight of a towel is a significant indicator of its quality. The better the quality, the higher the weight. Turkish towels weighing less than 11 ounces are not recommended. For ultimate softness and absorbency, go for 11 oz or greater.
Material
The softest and most durable cotton is 100 percent ring-spun cotton. The colors may not be glossy, but don't be fooled: polyester and mercerized cotton yarns may have a shine, but they aren't as soft or absorbent as un mercerized cotton yarns.
Why do we like Turkish Towels so much?
The hammam, which is just a giant piece of absorbent, attractive cotton, may be anything from a nursing sling to a bath towel! Because one item can do so many tasks, it may be possible to buy fewer fabric goods, reduce excess/waste, and live a lighter, brighter lifestyle.
How to care for your Turkish Towel in easy steps:
Air dry as much as possible — tumble-drying is terrible for the environment as well as the towel's fibers. There's no need to be concerned about musty odors in hammams because they dry quickly. We like to dry ours on an aired with a few herbs strewn around — it's our version of a Greek practice of scenting pillowcases by sun-drying them over lavender plants. If you have a lavender shrub, and it's warm outside, go for it! Rosemary is also a good choice.

Some custom towel manufacturers recommend adding a tablespoon of white vinegar to every few washes to remove any clogging and restore the fabric's softness and absorbency.

Wash at 30 °C or 40 °C (we prefer the former) and avoid using fabric softeners if at all possible, since they might clog the fibers and reduce absorbency. Oh, and don't forget to wash the hammam before using it for the first time, since this will activate the cotton's inherent absorbency.
Although one towel may gladly and readily fill a variety with duties (which is one of our favorite things about them!), Getting two or three and utilizing one for the body, one for the house, and one for carrying items would help each excellent product last longer. However, rest assured: Turkish towels have a long lifetime and the softest texture when washed regularly – they age wonderfully!
Turkish Towels can be used for a variety of purposes, including:
Bag/item wrap — the hammam can be knotted in a variety of ways to wrap and carry anything, or even transformed into a sling-style bag, all of which contribute to your zero-waste quest!

Wall hanging – want to go for a Bohemian/beachy vibe?

Tablecloth – especially nice if you're eating at a picnic bench or having a garden party outside.

Chair cover — hanging a bunch of hammam towels on the backs of chairs is a great way to store them, especially if they're all various colors.

A seat cushion (or a cover) – This is very beneficial if you need to go home after being caught in the rain and don't want to sit on a wet seat the entire trip!
Business owners, if you wish to expand your stock, you can contact a microfiber towel manufacturer USA and place your bulk order.