Top 5 Tips To Find The Best Organic Towels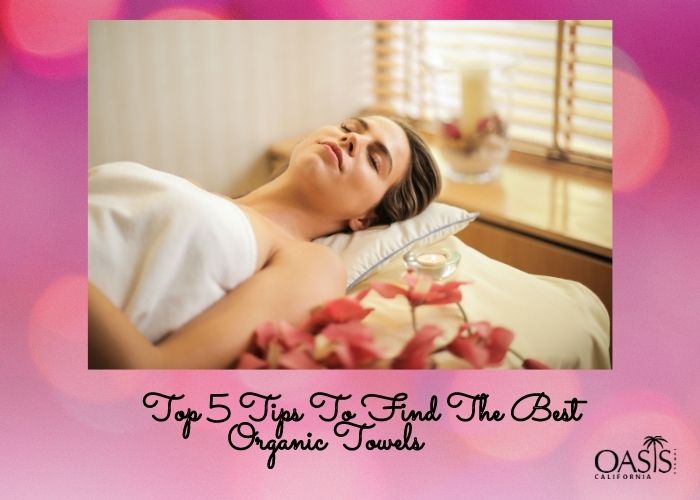 Do you want to invest in natural bath towels for your store? There are unique different types of organic bathing towels that are available online at the wholesale collection of one of the best organic towel suppliers.
Business owners can choose from cotton, bamboo, linen, and other innovative fabric variants. Each of these types lend a own unique look, feel and absorbency to the towel. If you are new to this and want to make your first wholesale organic towel purchase, then you are at the right place.
Given in the blog below is a guide that will help you to make your investment for the same.
Always look for 100% natural fiber towels that does not contain any type of synthetic additives or chemical-finishes. The purest and the most natural towels manufactured with certified organic raw materials will not contain any type of blend. On the other hand, synthetic fiber blend lends the towels a plastic sheen and plushness which doesn't last long and washes away easily.

Look for natural bath towels that not only feels good but is highly absorbent as well. The type of natural fiber used to create the towel will affect how it feels against the skin. This will also determine the absorbency level of the towel and how quickly it dries after use. Cotton varies from soft to coarse hence depending on the type of fibers used to make the towel you should ideally opt for the plush variants.

The towels weight is determinant of its thickness. Weight generally refers to the fabric density and is measured in GSM. Bath towels generally ranges in the high GSM category and varies from 550 or 700, are considered medium to heavy weight. These feel thick and plush which eventually makes them a favorite for the bathroom.

Look for textures and colors that suite different types of bathroom décor. The best bath towels are made from a looped pile fabric called terry cloth. These are available in a variety of textures ranging from plain to classic twill to even fancy.

The quality and the make of the towel is the final thing that you need to lookout for. Ideally you need to look for the tightly woven side edges and hems along both ends of the towel. These type of stitching on bound or hemmed edges are way more secured as it will not unravel in the wash.
Are you looking for tips on how to buy directly from manufacturer? Don't' worry because one of the sought-after beach towel suppliers have come up with a range of premium organic towels that you can look through. Therefore, please reach out to the customer care team for more details regarding the same!