Tips To Find The Best Beach Towel For Your Vacation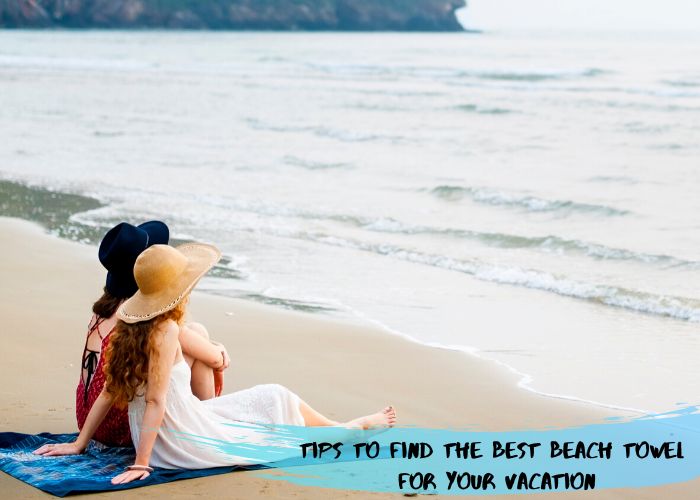 The ideal beach towel is not hard to find. If you want to invest in the ideal variant then there are certain factors that you need to keep in mind. In fact owing to the increasing demands of the same, one of the popular beach towels manufacturers have come up with a unique variant you should definitely have a look at.
One of the major differences between a beach towel and a bath towel is that its ability to absorb water. Beach goers use towel to dry off or simply sit and lie on the beach. These towels are designed to absorb much more water and are made of a special cotton blend that does not easily get bland or attract sand. Some of the beach towels are perfect to be used as towels as well. Available in different types of sizes these are exactly what you need to make you trip successful.

While cheap beach towels feels good on the pocket, they are often very uncomfortable and don't serve a protection against the hot sand or the hard lounge chairs. Thus, you need to look for the right variant which does not necessarily need to be super expensive. The affordable variants are perfect for your beach vacay as these are made of a classic cotton blend which is soft and absorbent.

A beach towel doesn't necessarily have to be thick to be comfortable. An extra thick beach towel can be a hassle as it takes up a lot of space while packaging. The ideal beach towel should be compact and foldable. Apart from the obvious factors like the style, you need to consider the type of the towel as well. Hence, think about the blends like Egyptian cotton, supima cotton, etc.
Business owners who want to include wholesale luxury towels in their store can contact one of the popular suppliers in the industry. All you need to do is have a look through the vast collection of clothing, select the required pieces an state the bulk needs to the help team for the same.