This February Celebrate Love In The Beach With These Love-Loaded Towels!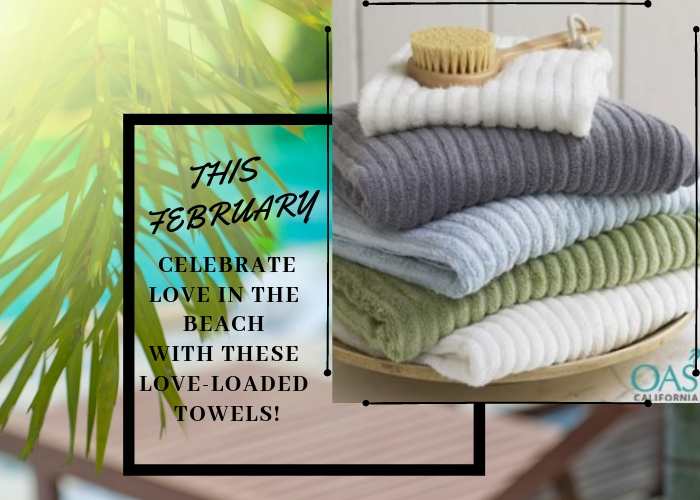 February is the month of love, even if the day of love is done in the middle of the month itself. So, why not celebrate it like that with some of the brilliant beach towel ideas we are going to bring you with this blog.
As a towel retailer, going with the flow of time is not only beneficial for your business but also builds customer trust. So, here's a list of designs that represent the Love in the Beach and would do very well in your towel store.
Also, the theme in itself is evergreen, so don't worry about your bulk orders from microfiber towels manufacturers.
Now, let's take a look –
The Bed of Roses Round Beach Towel
Perfect for couples in love wanting to have a picnic on the beach, this bed of roses round towel makes for an ultimate eye candy.
If you can, then try and bulk order the sand free versions, because those are the ones that will garner a lot of sales because of their hassle free qualities. You can get different shades of roses and experiment with customizations according to what you feel will suit this theme best!
This one is famous style that you should definitely not be afraid to experiment with.
The Couple in Love Beach Towel
The name of this love in the beach towel explains what it's all about and while a lot of people might feel that this one is a bit of a cliche, it is more of a classic. The lovey dovey theme is just the kind of setting you need to sell to people in love.
You could add a million motifs to this print like a moonlit night with starry skies or something more surreal like Adam and Eve. It might sound a bit corny now, but what is love worth if you cannot be a little cheesy!
Just make sure you have the right kind of color setting, because that is going to make a major difference in what sells and what does not.
The Cartoon or Animated Couple Beach Towel
Keeping your options open is very important and keeping a new of the legendary cartoon or anime couples on your beach towel print will definitely attract a niche audience. Think of Simba and Nala or even Sakura and Sasuke, and you will know what great love stories look on towels.
So, what are you still waiting for?
Get in touch with a towel manufacturing company today and make your creative customizations to make the best batch of love in the beach towels that your customers will love.
Celebrate the month of love and spread the joy of Valentine's through your towels this season!