The Latest Tea On Top-Rated Turkish Towels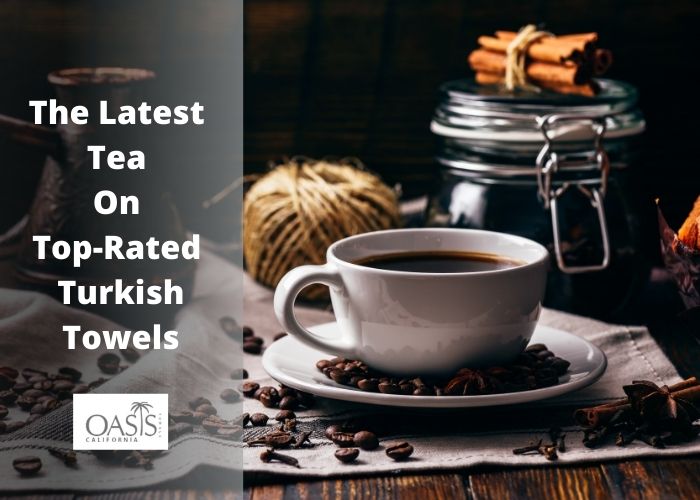 A Turkish towel is a special type of towel that is exclusively made in Turkey on looms with Turkish cotton. Turkish towels were invented in the 17th century in Bursa, Turkey. They have a variety of names by which they are popularly known, such as Turkish Peshtemal bath towels, Foutas, Pestemals, and Hammams. Turkish towels are renowned as the first towels to have been invented, historically. Unlike regular cotton towels Turkish towels do not have that fluffy or cloudy texture to them, instead they are much thinner and weaved to imitate a shrug or a wrap, thereby making it a very versatile product which can be used in a million different ways.
Suffice to say, to its thin and lightweight texture, a Turkish towel can be easily used in various different ways:
While on the go
While traveling, customers are all in for taking multi-purpose items that can free up space in their suitcase for more important things. The last thing they want is to carry a bulky towel that takes up most of the space and they have to cut down on other more vital items, since towels are extremely essential. Ione of the most difficult things to ensure while travelling is how to maximize space and reduce the weight of the luggage. This is where Turkish towels come in handy. A Turkish towel is a lightweight, hand-woven alternative to a regular towel that is much thinner and more versatile. Due of their thin and translucent nature, they have quick-drying abilities and feel extremely soft on skin.
Carrying chunky and heavy pillows in travel bags can take up too much space and leave no room for accommodating other items. Inflatable pillows are also quite uncomfortable to sleep on give no real support. Customers can therefore simple roll up your Turkish towel to support their neck on flights or trains without having to carry large pillows, whenever they want to take a small nap.
While traveling for long hours in an airplane or air-conditioned train bunker, the chilly temperature inside can only be avoided with the help of a light blanket which doesn't take up too much space in your suitcase, but keeps you feeling warm and cozy while traveling. Leading organic towel manufacturers design high quality wholesale Turkish towels that can be used as a light blanket in these situations.
At the beach
Because of the super thin material of the towels, they are extremely easy to carry in the picnic basket or small tote bag while going to the beach every time you want to take a quick dip. They are much smaller and do not have that thick cloud-like fluffy appearance and are therefore easier to cart around than a regular towel. Their quick-drying and moisture- absorbing nature implies that you would no longer face any problems while tucking in a wet towel back in your bag after using it. Due to its versatile nature, a Turkish towel can be used as a mattress to lay out on the sand while sun-bathing on the beach, to dry off moisture after a dip in the sea and even as a wrap or shrug over your bikini or swimwear that looks stylish and chic while serving its purpose of covering up adequately.