The Compelling Case For Buying Towels In Bulk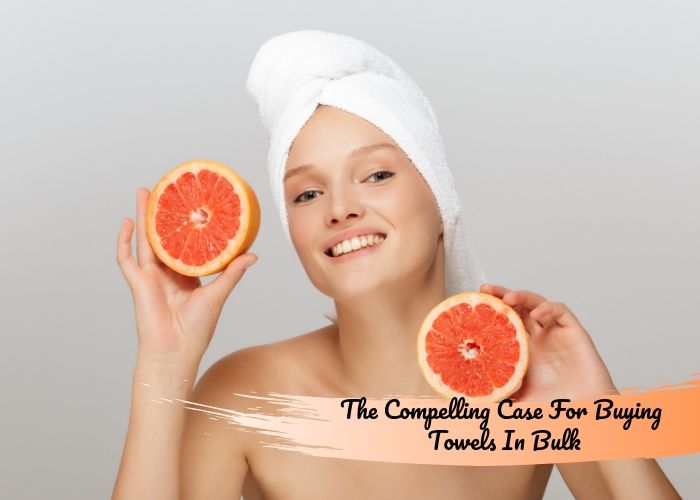 Towels are an absolute necessity in the household and also for different places in the hospitality sector right from hotels to spas to parlous and more. They are one of the essentials without which, one just can't do about. It may not be the way to go for many but many average-sized and huge families often resort to buying towels in bulk for different preferences and purposes. Since a towel is a highly personal hygiene essential, every member will ideally have one solely his or her needs, and it's makes sense to make substantial savings by availing economies of scale when buying bath towels in bulk.
Bulk buying may work for some families but they are the most resorted way for retail businesses who deal in household essentials and such. It's a simple exercise of buying large quantities in bulk, availing economies of scale and make profitability margins, pretty basic and integral to most retail businesses. It's also an option for businesses who wish to source them not for the purpose of selling but putting them directly to use in their operations. Businesses like health and country clubs, hotels, spas, gyms and pretty much all facilities in the hospitality sector. Here are some of the many benefits of buying bulk towels
.
Easy to order large quantities
Bulk buying ensures that you will be order and source more than what you could normally stand to buy in a single instance from retailers. For businesses who source towels for use in their operations, this is imperative since selling to end-consumers for profitability margins isn't at the top of their agenda. Players in the hospitality sector can have enormous traffic at times, which calls for the need to have a large number of towels and bulk buying is the most ideal and wise way to go about it.
Ensures considerable savings
It's universally applicable and it's impossible to find anyone who is not interested in making substantial savings without compromising on quality ,whether it is for personal or professional use. For families, retailers and businesses, savings are a sure thing, even though they might be sourcing for entirely different needs. Discounts when sourcing from wholesalers is a near universal norm in the global distribution business and it ensures that you end up making substantial savings. Since bulk signifies sourcing the wholesale market, it goes without saying that the towels bought will invariably be cheaper than what's available for sale in the retail or even in the online market.
Uncompromised Quality
Whether you buy at a higher price from supermarkets or from wholesalers, you can be assured that the quality will be more or less the same. Lower price, doesn't mean low-quality in the global distribution channel or else the system would have gone kaput ages ago. Not only do you get discounts on premium-towels, you are also assured of uncompromised quality, which benefits individuals and businesses, regardless of the purpose of them sourcing in bulk. Families who source towels in bulk from wholesale bath towels suppliers mainly for use as essential in the household, can not only avail better prices but also be assured of getting uncompromised quality.
Manages restocking woes
For business who source in bulk to put them to use in their operations, it's a great way to make substantial savings which can be channeled towards restocking the inventory. Especially for the hospitality sector, which need different towels in large quantities, and run the risk of most of them being constantly replaced, bulk buying is the only way to go for them.