The Best Features Of The Luxury Bath Towel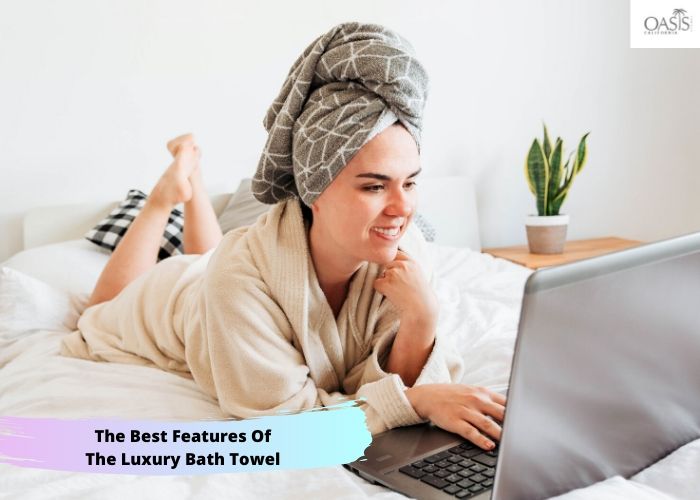 The soft, sturdy, faithful bath towel. Although we don't give our bath towels a lot of thought until it's time to purchase new ones. Once the search is on, questions inevitably arise. Which towels will last? What differentiates luxury bath towel sets from standard commercial bath towels? Hence, to help you in your search, one of the renowned bath towel manufacturers have come up with a vast collection of variants that you can have a look at.
Towel softness isn't everything
Most people wander through a store, touching towels to see which ones are the softest. Some believe that softness means quality. However, the key quality of softness actually isn't an indication of quality. This is because some towel manufacturers actually add softeners to the towel's finish so that they seem silky and soft when they're displayed on store shelves.
Bath towel fabric can make or break the deal
While you want a towel set that's soft, you also want one that's absorbent. There is perhaps nothing so frustrating as a thick, good-looking, soft towel that repels water, rather than sucking it up. The best towel is one that wicks moisture up and away from your skin for ultimate absorbency. Cotton is an incredibly strong and durable variant that you can opt for.
The zero towel twist
Manufacturers twist yarns in their products in order to make them stronger. Zero twist cotton is naturally stronger and finer than regular cotton. That's why it's used in the popular manufacturer's towel collection.
Size matters in your bath towel set
No matter how well a bath towel is made, if it's not big enough to totally wrap oneself in, post-bath, then it can't qualify as luxury. While towel size is important to comfort, so is having something plush to step out on. Thus, look for such towels that are thick and heavy in 1600 GSM, and an ample 60cm x 90cm.
Get in touch with one of the popular bath and beach towel manufacturer. All you need to do is browse through the vast assemblage of towel pieces that the supplier has in store. Select the required variants and drop a mail stating the bulk needs to the help team.