The Best Beach Towel Designs To Invest In This Year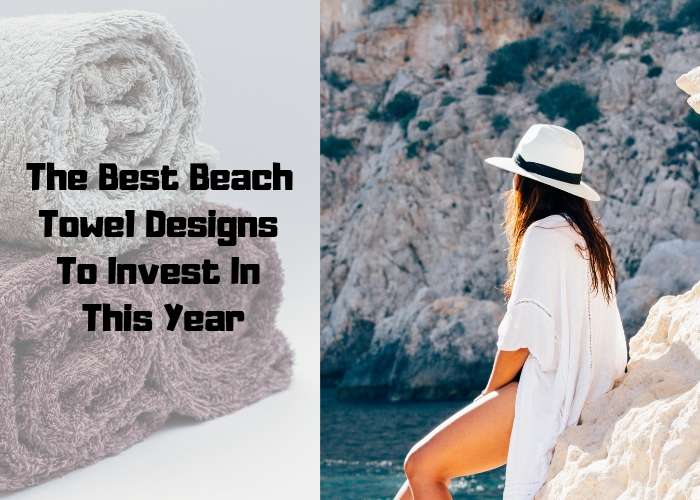 There's no better feeling in the world than laying on the warm sun and breathing in the saline air of the seaside. A nice and thick beach towel with a soft fabric built is great for the vacation near the sea. It is not only comfortable to use but adds a fun element to your beach aesthetic as well. Owning to its popularity, beach towel manufacturers have come up with a great assemblage of cute towels that you can have a look at. These are made with quality oriented raw materials that boasts of durability as well as style.
Thus, read on to know more about the same in the blog below.
Psychedelic love
The psychedelic pattern is known for creating an amazing trippy feel , especially if you stare at the designs for a longer period of time. Hence , in this case it will be advisable to invest in some colorful pieces of psychedelic printed towels that will appeal to the younger generation.
Motif writing
Beach towel design also has a lot of room for bold and clever patterns. Thus, it will be advisable to look for such pieces that has a cute quote printed in bold letters or a French poets favorite line painted in calligraphy. You can browse through a huge list to know about the available designs.
Unique shapes
One of the major designs that has created a splash in the beach towel market is the circular Mandala designs. These indigenous printed towels are great not only for the beach but the dorm and living room as well.
Hence, you can browse from a list of dark patterns as well as pastel designs.
Retailers who want to include cute beach towels in their store can get in touch with one of the popular organic towels wholesale manufacturer. All you need to do is browse through the unique collection and state the bulk needs by dropping a mail o the customer care team.