Purchasing Towels? Check Out Their Different Types!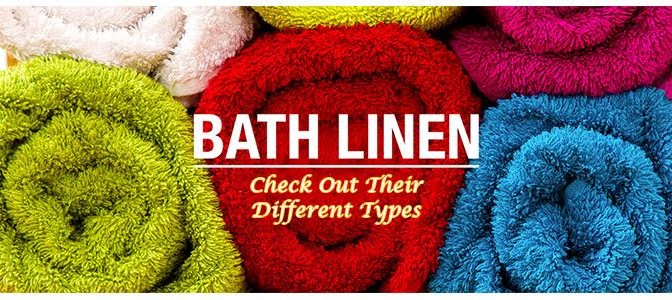 Towels are not just some wiping pieces of clothes that we use to wipe away the excess water from our body. With the advancement of technology and the growing demands of people, there has been a great revolution in the styles and appearances of towels. Coming in a melange of colors and newfangled designs they possess brilliant dry, moisture-wicking abilities and are perfect to enhance a person's style appeal and optimize fun experience, be it at the beach or by the pool. Now if you are a retailer, you must enlarge your stocks and introduce different other types of towels to your customers.
Here's what you can find at the online manufacturing hubs.
Bath Towels
Bath towels are the most imperative of all that are used typically for wiping off the excess water from the body after a shower. Since they are available in a different types of materials from cotton to organic to microfiber, you should check the quality of these cushy stuffs with your trusted  towel manufacturer. While cotton features on top of the list for its breathability and moisture-absorbing ability, some finest quality synthetic fibers are giving the former a tough competition for their stretchable properties. When it comes to selecting colors, white is mostly chosen for their ability to blend in well with any type of bathroom interior. But you can deviate a bit and settle for blue, black or striped baby pink and red combination.
Hand Towels
Since hand towels are most sought-after ones in hotel and hospitality industries, you can find them in a collection of various fibers and colors that are ideal to dry hands and render a nice touch to the skin. Available in smaller sizes than the bathing sheets, genuine cotton and sometimes a blend of cotton and nylon are used to produce them So tie up with well known towel manufacturers and place your orders online.
Pool Towels
With summer knocking at the door, you will be pouring with orders from your consumers for pool towels. What's more there are various towel suppliers who are offering special offers on bulk purchase of these products. So browse through their large catalogue and replenish your stock with  colossal assortments of colorful and printed towels. For instance, a lemon green cushy stuff with beach-inspired motif is perfect to get the users charged with their beach or pool party plans. You can also pick the ones in bright colors like tangerine, blue and red as well as fun stripes and tropical and Aztec printsfor a feel good experience of the users.
Spa Towels
With lots of people eager to take a spa treatment to relieve stress and strain, many wholesale suppliers are bringing forth amazing spa towels. These soft and lightweight cushy stuffs, available in a splash of colors, designs and patterns are perfect to absorb the sweat from the body while rendering a smooth and supple touch to the skin. To purchase them in bulk, contact your trusted source of manufacturer today online and place your order in advance.