Organic Kitchen Towels – Go Green And Make a Safer Choice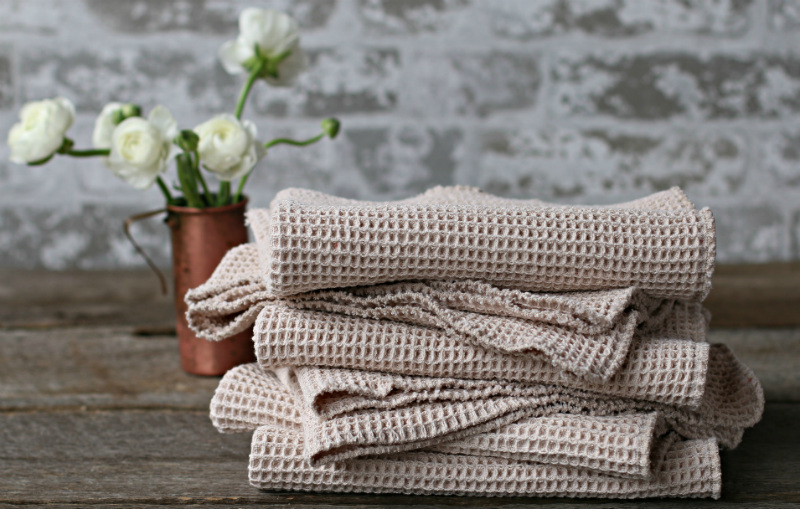 With more and more buyers growing conscious about eco-friendly choices, it is time for you to embrace the same. You can start the change with your kitchen. Organic kitchen towels are growing more and more popular these days. Also referred to as natural or green kitchen towels, these absorbents are available in numerous colors, patterns, designs and textures. With these absorbents, you can change the fabric of your kitchen and make a safer choice for your family as well as for nature.
What are Organic Kitchen Absorbents?
These are similar to any other organic product in the sense that the fabrics of these wipers are organically grown, without using any fertilizers or pesticides. All through the production, processing and dyeing process, natural chemicals are used in order to safeguard the environment. All green kitchen wipers from reputed towel manufacturers carry a label to show that they are organic indeed. However, the green tag also depends on the particular regulations and rules of various nations from which the products that you buy will be coming.
Types of Green Kitchen Wipers
Green absorbents are made of a variety of fibers and you can check with a towel wholesaler to find out about the varieties that are available. On the basis of the most common fabrics that are used, natural wipers for kitchen can be of the following types:
1. Cotton Wipers – As you know, cotton as an organic crop is grown most widely and it is used to make natural absorbents. There are trendy and colorful wipers with piping, geometrical patterns, floral pattern, stripes and embroidery at the corners that add style and aesthetic beauty to your kitchen.
2. Hemp Wipers – These are not dyed or bleached and have a natural, soft color. Hemp fiber is resistant to mold and bacteria and absorbs and dries water very quickly. With these wipers, you can make the atmosphere very pure and natural. Organic hemp is not dyed or bleached and can be the ideal accessory for your kitchen.
3. Bamboo Wipers – These are made of bamboo fibers that are anti-bacterial, biodegradable and anti-fungal. These eco-friendly wipers tend to absorb water very easily from surfaces and are softer than cotton absorbents. You can get kitchen towels made completely of bamboo or in blends of bamboo fabric with cotton and rayon, which is again manufactured from bamboo cellulose.
Although bamboo can be more expensive, it is eco-friendly and will be a safer choice for your home and the environment in general. However, you can reduce the total costs by buying wholesale towels for your home.