Oasis Towels Introduces the Latest Range of Hand Towels for Summer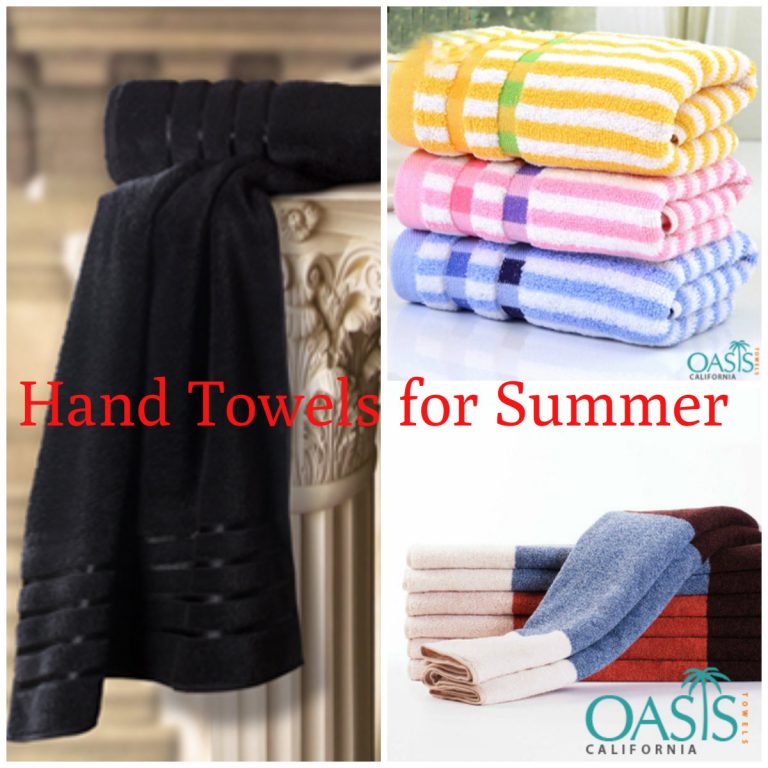 Oasis Towels has aptly restored its reputation once again as one of the top notch wholesale manufacturers and suppliers in USA with the launch of its latest collection of bulk hand towels. Headquartered in Beverly Hills, California, USA, the company's tempting range is all set to match the glaring strokes of summer and ensure rejuvenating experience after a refreshing shower. In its aspiration to cut across boundaries, the wholesaler has also kept a keen eye on each detail from cuts and threading to the choice of materials, colors and prints to texture and feel in order to make them suitable for the sensitive skin of the users. Soft, lightweight and versatile, these towels appear to be a better alternative as compared to wiping terry clothes. Plus, it is their amazing water-absorbing and antibacterial properties that make them such a great choice for domestic and commercial usages.
The introduction of the latest range, brought forth by Oasis Towels, has been leaving an indelible impact on the hotel and hospitality industry, providing the business owners with various possibilities to extend their stocks. However, it is not only the exclusiveness of their collection but also the expertise and efficiency of their talented team members that makes them stand out amongst some of the top rated wholesale hand towels suppliers and manufacturers in the world. With its updated collection, the wholesaler enables the bulk purchasers to reach for high-end materials like Egyptian, Pima and Turkish cotton and bamboo that are highly capable of wicking away excess water from the hands and releasing it through evaporation. In fact, the company promises to offer each and every piece in the most compact and comfortable forms with several cutting-edge technologies used to maintain a subtle balance between right feel and long sustainability.
The towels are designed with proper cuts and finishes that ensure soft and luxurious feel against the skin. When talking about the introduction of pop colors in the latest range of hand towels, one of the marketing executives of Oasis Towels commented, "We are trying to blanket our target market starting from the kids, teens and the mid-aged ones with the inclusion of pop colors and neons in our latest range. We are not ruling out the older generation either as flamboyant, colorful cushy towels can add color the autumn of their lives, notching up the vibe of their lifestyle."
This wholesale towels company makes a noteworthy experimentation with color palettes and print patterns, keeping in mind the summer trends of this year. While pop color and neons, they have for bulk buyer's hues like powder blue, peach and lemon yellow and when it comes to prints once can get tropical, flora, wild prints as well as geometric patterns. Their entire selection can be customized to meet the precise requirements of clients. Moreover, the flexibility of curating individual styles with lavish designs and logo branding enables any bulk customer to thrive in the competitive market while setting standards for others to follow.
So retailers and entrepreneurs can bank on the latest assortment of these cushy stuffs and notch up the standard of their stocks to woo their discerning customers. On the other hand, hotel and resort owners can also present their guests with an enhancing hand drying experience with these luxuriant variants and leave a lasting and ineffaceable impression on them.
Recommended for you: Know About Different Towels to Trump Business Competition – Towel