Microfiber Towels And The Ways To Handle Them With Care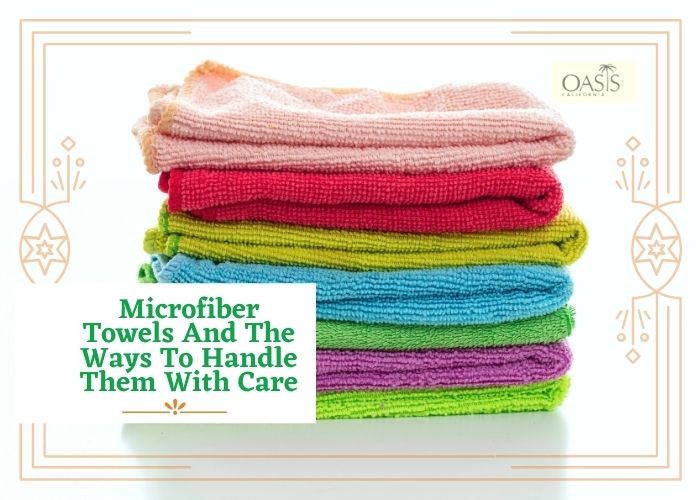 Most homemakers today find microfiber towels to be the best for using them as a household cleaning tool, all thanks to their little, tiny threads that hold onto the debris and dust, cleaning them well and this has been quite profitable for the microfiber towel manufacturers. But the fibers that make these towels so effective and popular can make them a potential threat to the environment as well if not handled carefully after use.
After constant use, when the microfiber towels begin to tear and tatter, shredding they spread microplastics to your surrounding environment. While it is impossible to prevent them from shredding these pollutants, there are several ways to keep them intact for several more years. Have a look.
How to wash them best when you are using the hand-wash method
In case you prefer a hand-wash method, rather than going for a washing machine spin wash, you should always be careful and gentle with your microfiber towel then. With the help of a gentle detergent, always wash your microfiber towels with cold water so that they remain eco friendly for a long time. In order to prevent process of scraping and ensure a longer shelf life, it is often recommended by experts that you let your towels soak in the detergent mixed water for about half an hour, before you rinse them gently in plain water and wring them dry. For continued use, it is further advisable that you air dry them.
Can the washing machine be used?
You can go for using the washing machine to wash your microfiber towels if you are in a hurry but since the fibers are small enough to leak through the filters, experts say that you should invest in such a device which will be effective in catching some of them. Add on filters are the best to serve this purpose. It is further added that while washing the towels in the machine, it is better to ignore the fabric softener. If you are a business owner reading this blog, wondering how to buy directly from the manufacturer in UK, then do your research and get in touch with the support team of a renowned manufacturer now!
How to make them get going for longer?
When you see the fibers getting clumped together, becoming rough to your touch or getting flattened, you know that your towels are getting worn tattered. It is often recommended that in order to keep them intact and in good condition between the frequent washes, you should let them do their job when there is a heavy cleaning task leaving out the smaller ones for your plain cloth, mops. Remember never to crunch them up unnecessarily or pull on them.
As a retailer with a wish to get effective, sustainable wholesale towels in bulk, you should reach out to a reputed towel manufacturer.
Audio Version : Microfiber Towels And The Ways To Handle Them With Care