What Makes Sports Towels More Than Just An Athletic Accessory?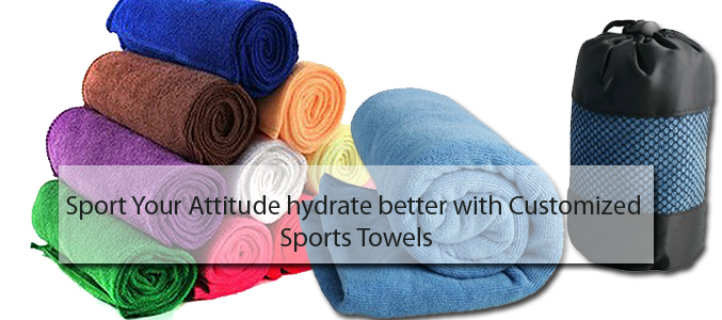 The use of sports towels is not just limited to athletic and sporty activities but has also extended its reach to fitness training and yoga sessions. But what makes them such a big thing is their super-absorbent power with better sustainability and durability over the years as opposed to normal bath towels. This is particularly because of the fine thread of fabrics like microfiber and Egyptian cotton which offers visible benefits from the beginning of their usage. So if you are still wondering why you should have them, here's what you must read now.
Well Absorbent Nature
When you reach for a towel after a high-energy exercise session at home or gym, you will no longer be disappointed with the performance of your cushy stuff, made of standard quality microfiber which will help wicking away the sweat and water from your body and get dried off pretty quickly when you wrung it in properly. You can also use it on your hair and wipe and wring as required.
Durability
Since most custom sports towels are made of microfiber materials, they show better longevity and sustainability over time. Even when they become old and tattered, the material still remains useful.
Better Grip
If you are taking yoga classes, a microfiber towel will come extremely useful to you in wiping away the excess sweat and moisture from the body while leaving a soft touch on the skin. They are designed with bands and sleeves which get attached to the yoga mat and allow the latter to stay in place even after the towel gets wet during an active session.
Protection Against Germs
Once you visit a reputed online manufacturing hub, you will find the ones with anti-bacterial and anti-fungus substances that are particularly recommended for those with sensitive skin. You can even place one over your yoga mat to ensure proper hygiene. To find it in your preferred color and design, you can contact a well known sport towel supplier today.
Greater Convenience
Since these products come in plastic tubes and folding, you can carry them to different places. As opposed to any regular towel, you do not have to dry them when you are leaving gym or yoga class. All you need to do wring out the excess water and roll it into the tube. the plastic carrier keeps other contents in the bag dry. Plus, the tube is small and compressed which allows the towel to fit into any gym bag.
Striking Appearance
To suit your taste and style, many online manufacturers are offering immense scope for personalizing the towels as per your preferred colors and prints. These customized sports towels, coming in trendy shades of powder blue with a tint of pink and canary yellow with red stripes as well as catchy tropical and teddy motifs and lace designs, are perfect to provide you with a fresh and rejuvenated feel after a workout.