How To Pick The Best Beach Towels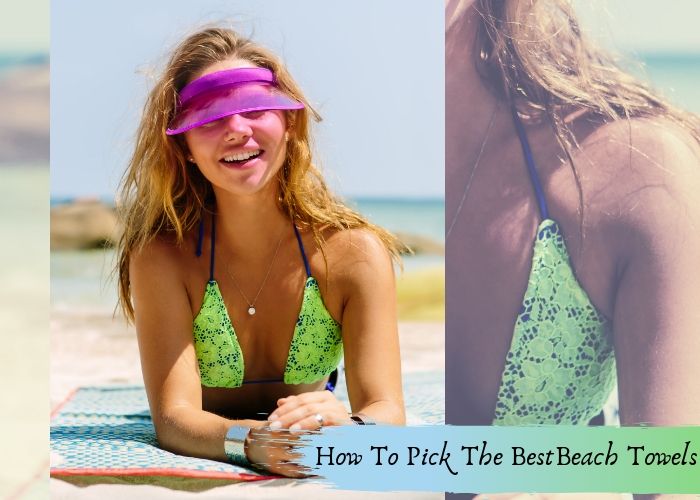 Spring or summer, people just can't imagine going to the beach without the right beach towels for themselves. It is a savior for people in salvaging their beachside plans and serve more needs than they get credit for. Durability and softness are the major factors that determine the purchasing habits of many when it comes to beach towels.. Aesthetics shouldn't be the only consideration while choosing towels because there is more to beach excursions than just throwing around funky summer vibes! Here are a couple of factors to note when buying towels best suited to your requirements.
Size
The ideal towel should be large enough to cover your body but not so long that it touches the ground when you wrap it around yourself. The ideal choice would be something which is large enough for you to lie on. The towel should be big enough to wrap around the waist and also for the lay out on the car when driving home.
Absorbency
A no-brainer really, but what good are beach towels if they are not able to absorb heaps of water? Get something which dries a lot and dries fast. You can hardly go wrong with cotton and terrycloth blends for good absorbency. You can also try options from the microfiber towel wholesale or retail market for absolute absorbency.
Lightweight
Pick something which is bulky enough to be supple against the skin but no so bulk that it is a nightmare to pack them for your beach excursions, because time is integral since most beach trips are planned on pure impulse. The ideal weight would be something around 350-400 grams.
Thin over Thick
Thin over thick is the way to go for towels for the beach because they're much easier to pack in beach bags without taking too much space. Thin also works in shaking off the sand from the towel without much dirt sticking to it.
Money Matters
When it comes to quality towels for the beach, money does matter. You'd say a towel is just a towel, but if you too stingy for comfort, the towels might end up giving you no comfort at all. Towels under $10 won't last long and you will soon notice wear and tears, and that kind of an investment isn't advised in the least. Buy quality but not too extravagant and you have something in your hands which lasts a season if not more. Towels for the beach are something, serious beach goers splurge the most on, so determine your personal preferences and act accordingly.
Design
Last on the list because we didn't want you to sacrifice comfort for only aesthetic gratification, but aesthetics do matter. Going to the beach is the lifestyle for most people and you would be doing yourself and the community a disservice if you headed out to the gym in boring, dull and plain towels. Go for something bright which gives off the perfect summer vibe and you will always be able to find something striking and eye-catching from the options available in the market. In the remote possibility that you don't find something that appeals you, you can always order something custom-made from custom beach towel manufacturers.