How To Know If The Salon Towel You're Buying Is Any Good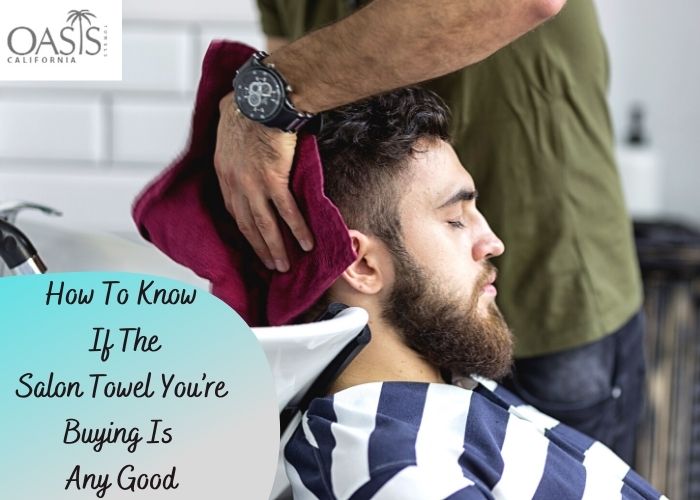 As customers enter a salon, they expect to be greeted with a warm, cozy towel that immediately transports them to a world of comfort and relaxation. A thin, itchy towel would immediately shatter this image, making them miserable for the remainder of their stay and unable to return.
But how do you go about selecting the right salon towels? What characteristics do all luxurious salon towels share, and how do you recognize them when you see them at salon towels bulk suppliers?
Which towels are appropriate for your salon?
To know the towels are the best for your salon, to immediately transport your customers to a place of comfort and efficiency, you must first consider the various requirements that go into designing the ideal salon towel. Let us break down these various parameters and see all of the factors that go into making the right towel for your spa.
Towel Dimensions
This category does not represent the consistency of a towel. Any towel, regardless of size, maybe of high or poor quality. Towels, on the other hand, come in a variety of shapes and sizes, and when you stock your facility with these requirements, it's important to consider which sizes you'll need and how many of each size.
Towel Fabrics
Towels are not always made equal. Not all towels are made from the same fabric. Rather, many different fabrics are common picks for towels, and as a salon owner, you should be aware of the distinctions, as well as the benefits and drawbacks of each.
Absorbency of Towels
When it comes to choosing salon towels, one of the most significant considerations is the absorbency of the towel. Simply put, a towel can look nice and feel fluffy, but if it doesn't absorb liquid, it's not doing its job properly. On the surface, this seems to be a very simple problem. We all probably have a decent understanding of which towels consume the most water-based on previous encounters. We know that thicker, fluffier towels retain better, while thin towels often only rub the water around instead of absorbing it in. But the problem is more complicated than that.
Towel Weight
Did you know that the weight of a towel is widely used to determine its quality? A heavier towel is nearly always fluffier and more expensive, and therefore of better quality, whereas a lighter towel is likely thinner and less absorbent.
Business owners you can always reach out to microfiber towels manufacturers to get quality towels for your business and place orders.
Audio Version : How To Know If The Salon Towel You're Buying Is Any Good