How To Choose The Perfect Towel For Your Personal Needs?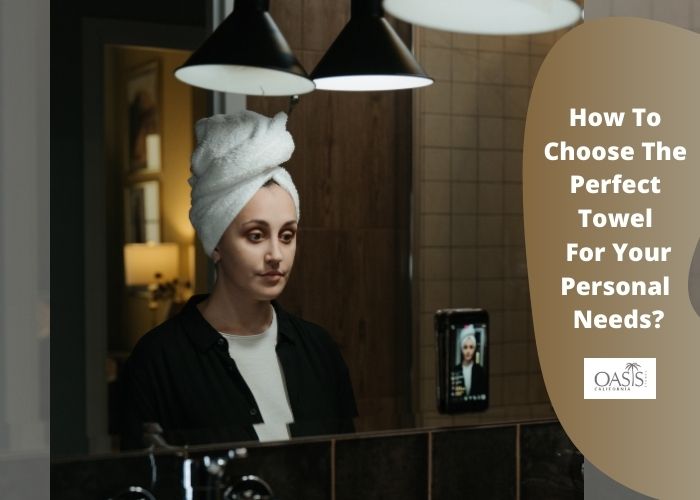 There are an endless option of towels boasting a variety of features, it's difficult to know which will live up to their claims. However, one of the popular towel manufacturer in USA has curated a collection which you can have a look at. These are designed with premium cotton that boasts of amazing features, making it the perfect bath towel for your home. So, let's read on the blog below to know how to pick the correct bath towel for your personal needs.
Check the fiber content
Only the towels made of 100% cotton is the softest and most absorbent. Don't focus too much on premium variants like Egyptian and supima. These are normally considered top-notch, but doesn't have much of an effect on softness, absorbency, or durability in our towel tests. Another option is a cotton/polyester blend although it's less expensive, quick-drying, and more durable.
Production highlights
There are certain keywords to look for when choosing the right towel.
Combed cotton, the cotton is brushed to remove short fibers, making the fabric softer and more durable.
Ring spun cotton, long and short fibers are tightly twisted, making the towel loops strong and smooth.
Twist: a description of how much the loop's yarn is twisted. A high twist is more durable, but a low twist increases surface area to make the towel plusher and more absorbent.
Consider the weight
Towel weight is measured in grams per square meter (GSM). Generally, the higher the weight, the denser the towel and the more absorbent and plush it will be. 300-400 GSM is considered lightweight, 400-600 GSM is medium weight, and 600-900 GSM is the heaviest. The top performers in our test were in the 500-700 GSM range.
What exactly are you looking for?
Prioritize your needs when looking for the ideal towel for your personal needs. If you want a super soft, ultra-absorbent towel, look for 100% cotton with dense, plush loops of yarn on the surface. If you want one that's quick-drying and more durable, consider a cotton-poly blend or a lighter fabric with a low pile. Fluffy loops help the towel feel soft and absorb water, but they can take longer to dry and may show more wear from laundering.
Get in touch with one of the popular bath and Turkish towel manufacturers. Checkout the vast assemblage of plush luxurious towels and look for the MOQ of the products. Drop a mail stating the bulk needs to the help team.
Full Audio Version : How To Choose The Perfect Towel For Your Personal Needs?