A Guide to Buying the Best Towel for your Home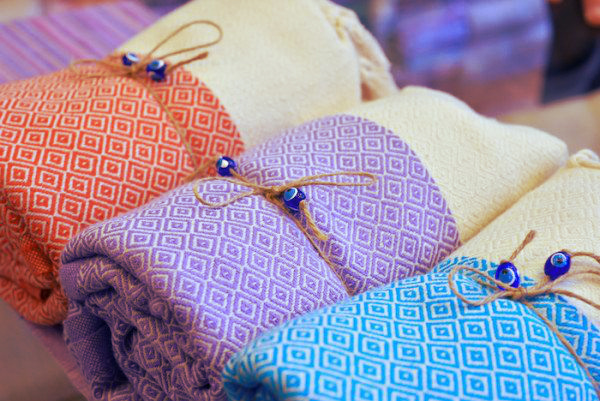 A towel is taken for granted by all of us. Reasons? Probably because we don't understand its wonderful attributes and qualities. But take a towel away from your daily life, it will crumble into pieces.
When buying a towel, you are supposed to be careful about certain things, especially if it is a bath towel that you're talking about. Thus, summarizing a few points that you are to consider, here they are.
The Size and Weight of the Towel
You might not be aware of this but the lighter the towel; more are its chances of tearing. Though there is no ideal weight for a towel and different people have different requirements, but according to experts, any towel above 600 GSM (grams per square meter) should be fine. Thus, make sure to check out the weight before making a purchase.
The Absorbing Qualities
You may let go of all the other qualities, but a towel that cannot absorb water is not a towel at all. While cotton towels ace the absorbency test, Egyptian cotton towel is the best in the department. The loops within the weaves of the cotton towel determine the absorbing qualities. Thus, more the number of loops, the better will it be at retaining moisture. Also, the thickness of the towel contributes to the absorbing powers. Thus, when investing in a towel, make sure to keep all of this in mind.
It's Drying Capability
Thinner towels can dry easily, but then don't last long. So this can seemingly be a problem you will be faced with. The technique is to keep the towel to dry off in a moist-free place like a balcony or maybe your room. Don't leave them to dry in the washroom, for the surface water may soak, but it will become dampen and this might hamper its life span. Turkish cotton can dry off very fast, unlike the other renditions.
Softness
After buying a towel, you will see that it usually feels softer than after a few washes. This is because many a time wholesale towels manufacturers use fabric softening the finish. You can use fabric softener but that decreases the absorbability of the towels, making them extremely flammable. Rayon and bamboo towels are extremely soft. Egyptian cotton towels are also known for being soft and easy on the skin.
Durability
Polyester and cotton towels are extremely durable. They can withstand a lot of wear and tear, and come with a life span which lasts a long time. The durability of a towel depends much on the above-mentioned points. So a towel which is thick has good absorbing qualities and is more than 600 GSM is a perfect one for a long, durable life.
Thus, to conclude, pick a towel which can offer all of the above. A bath towel undergoes a lot of outrage through its lifetime. All you can do is take good care of it.
Wholesale towels manufacturers have a number of towels in their inventory, which showcase the use of a variety of fabrics and colors. Retailers can make a bulk purchase at massive discounts by registering today.