Find Exclusive Bath Towels in Bulk from a Wholesale Bath Towels Supplier!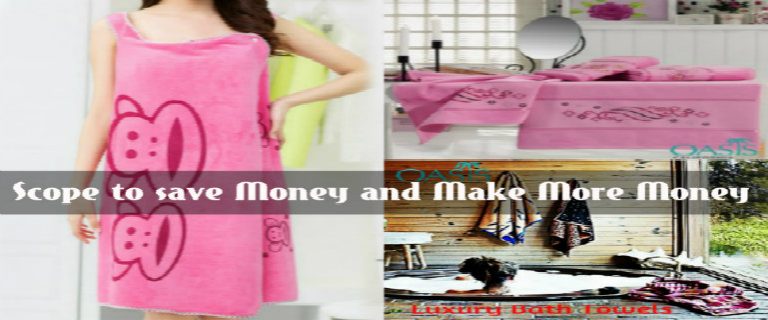 Over the last few years, there has been an immense surge in the wholesaling business. To clear the concept, wholesale business deals with a producer or manufacturer selling a product to a company who in turn help the designated product reach the customers. The wholesaler serves as the middle level of a three tier system, and often serves as the face of the brand.
Every business, no matter what their objectives and goals are, increasing their profit margins and reducing their cost is their primary motive. When dealing with a product of daily use like towels, the profit margin can be very high for a business owner when he sources his products from a wholesale hub. Furthermore, with a significant development of the wholesalers coming online, the business owners or bulk buyers can make comparisons before they settle for one and ask for a quote based on the minimum quantity of products, required.
Thus, featuring one product, namely bath towels, and focusing on wholesale bath towels suppliers for sprucing up a store's stock, there are advantages galore for a business owner.
There is a Huge Scope to Save
Money and Make More Money!
One of the biggest advantages of wholesale business is that you can place bulk orders of wholesale bath towels directly from the manufacturer. Buying from the manufacturer actually helps secure a lot of discounts, almost half the total price of the high-quality bulk towels purchased, which can help bulk buyers or business owners save a lot of money. Negotiations are always open that can enable you regulate the volume and the cost incurred.
Opportunity for Creating and
Promoting Own Brand
Wholesaling usually entails all products that are being sold by the wholesaler as a whole. The bulk buyers get access to a huge volume of towels that are a part of the product catalog of a top-rated manufacturer cum wholesaler. The top-rated wholesalers even provide the option of personalising the towels according to the need of bulk buyers, be it size, color, fabric and more! As business owners having physical outlets or their online counterparts, running a business from home where towels feature as the main products – approaching a wholesale hub can help them to go for the branding in an apt way. By embossing their own brand logo, the bulk buyers (read business owners) can go for self-promotion, wherein the main face (read the product manufacturer cum wholesaler) remains behind the scene, sourcing the products.
Thus, it can be easily pointed out that wholesale business is great for those who want to earn high profit margins and establish themselves as popular brands. The above mentioned benefits are extremely tangible. By offering quality products and satisfying the taste and preference of bulk buyers, one of the well-known wholesale bath towels suppliers form the backbone of a business owner!