Some Facts About Towels that Will Leave You SHOCKED!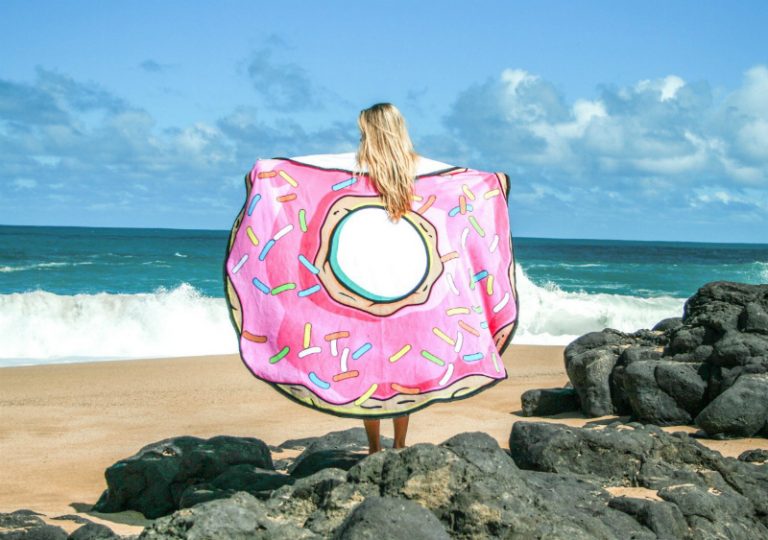 A terry-shower wrap gliding her velvety, smooth skin……. touching her, wrapping her in utmost comfort while she dances in joy oblivious of who is watching her! Wrapped in a towel, the small bundle of joy first opens up his eyes to see this big world….So do you feel towel have negligent value on this planet?? Think twice!
The towels from being a must for hygiene purpose have come a long way in terms of being an accessory favoured for its buttery-soft effect on skin and building up the blocks of comfort in one's minds.
The towel manufacturers have received the alert that the customers are in need of a variety and it is the play of pop colors and uber-chic prints which is being offered to the retailers to stock upon so that the retailers can satisfy their buyers in turn..
Give your Morning a Cheery Start!
Imagine a bright violet towel with the zig zag print done in three shades muter of lilac , hugging you tight when you first go for a morning shower! When you take a look at the mirror .. what meets your eyes… you in a striking avatar being wrapped in a most flamboyant way! – Isn't it a perfect way to give a great start to your day?
Did you know…. Doughnut
Towels are creating a buzz like never before!!!
Well for all those who have a sweet tooth and love to feed on gooey stuffs are not ignorant of the thing called 'doughnut', right folks?
Well, this print is the most coveted one now whether you are hitting the beaches, spending time by the poolside in summer or just making your association with the aqua blue water in a bigger way; the pink doughnut towel offering a glimpse of a pastry done in bright pink is just flying off the shelves. Whether it is getting tanned on a cruise deck after spreading it or lying down the sandy beaches after spreading it… going the doughnut way is really hot!
It is food on the towels… the giant-sized ones with loads of yum-food prints (read tiered burgers, yummy pizzas are just trending hot), why not grab your stock today?
Douglas Adams– Do you know about this Author?
Those who are smitten by "The Hitchhiker's Guide to the Galaxy" paid a tribute to the author by carrying around a towel or made the social media abuzz about info on towels or showing what they have on stock. Douglas Adams has time and again emphasized on the use of these cushy towels in radio series and books where he hammered the practical value of towels for an interstellar hitchhiker. He also talked at length about the psychological value of a towel.
So this way, the loyalists and admirers of Douglas Adams just played havoc on social channels like Twitter, Tumblr, this May 25 and celebrated Towel Day 2017 with a loud thud!