Facts and Benefits of Organic Cotton Towels Decoded for Retailers!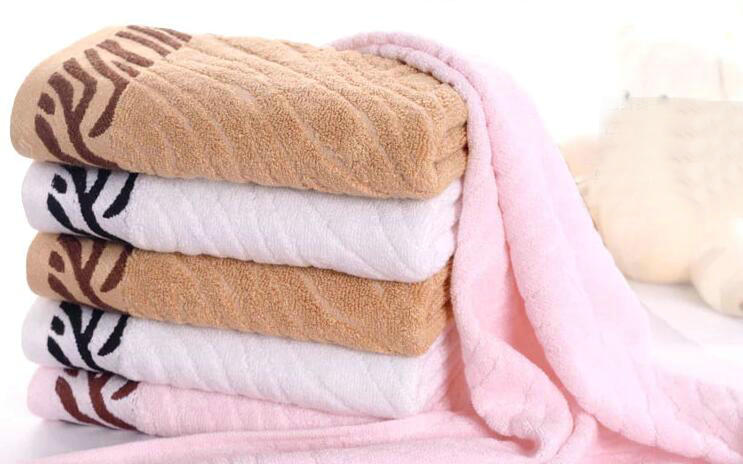 With the fast evolving environment around us, organic living is becoming an accepted lifestyle that more and more people are corresponding to. As a result, new trends in organic fabrics are constantly emerging and are ready to provide us with healthy benefits. Keeping in terms, many retail owners are leaning towards understanding the production and exportation significance's of these organic cotton towels that can enable them to maintain both health and aesthetic values.
So are you ready to take the plunge? Check out some info about them.
What is Suggested by Organic Cotton?
A opposed to the conventionally cultivated cotton which is treated with at least 25% of pesticides, organic cotton is grown without using any harmful chemicals. It basically promotes an Eco-friendly system of farming that manages soil fertility without the continuous use of toxins, pesticides, chemicals and synthetic fertilizers. This helps keep the environment protected from the exposure to toxic chemicals and thus protect the health of people worldwide.
What are types of Organic Towels?
Organic cotton towels wholesale can be classified under different categories based on their benefits.
Hand-woven Varieties
These are manufactured using the old jacquard looms methods where vegetable dyes are used as opposed to chemical agents. This makes the towels softer and better water-absorbent than ordinary ones. Plus, these are available in various elegant designs to appeal to the tastes of many users.
Waffled Styles
These lightweight stuffs are generally produced with pure organic cotton yarns. The best thing about them is that they can wick away the excess water as fast as releasing it through evaporation.
Twilled Varieties
They are spun with diagonally twilled fabrics and without the use of any harmful chemicals. Coming in a rainbow of colors like red, pink, yellow and blue these towels combine the benefits of all of the above.
Terry Clothes
These are another form of organic towels wholesale that are created with long lasting fibers and chemical free agents while processed in tepid water to render a luxurious touch to the whole thing.
Cotton-bamboo Fusion
For a cost-effective deal, the towels with a blend of organic cotton and bamboo make for a lucrative choice. Lightweight and compact, they leave a natural feel to the skin and last for a longer period of time. However, it is their versatile nature and amazingly captivating color combinations that makes them such a popular choice for beach, pool, picnic and spa.
What makes Organic Cotton Towels a Better Alternative?
Organic cotton towels have several benefits, particularly for those who have sensitive skin.
Check out some of their advantages below:
1. The natural fiber appears gently on the skin, especially face and other sensitive areas. In addition they can add warmth and enhance the features of the bathroom interior.
2. Dermatologists often recommend to patients with skin allergies since they are completely free of chemical dyes, bleaches and other toxic synthetic materials.
3. They work wonders for patients who have just recuperated after an intense surgical treatment or medical procedure.
4. These hypoallergenic towels will enable people to build a sustainable environment with their durable qualities.
5. At last they can add some charm to the bathroom decor since these organic hotel towels are available in a splash of colors like baby blue, pinkish white and canary yellow and prints of floral and tropical motifs and geometric patterns.