Factors to Consider Before Choosing a Stylish Bathrobe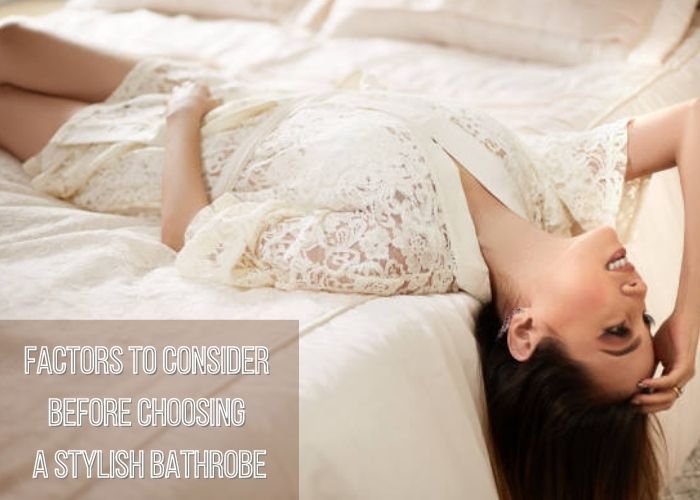 Full Audio Version: Factors to Consider Before Choosing a Stylish Bathrobe
The bathrobe is a comfortable and versatile accessory. In terms of style and fashion, it is very much on trend. Long gone are those days when the bathrobes were treated as just simple piece of house wear after taking a shower. These days, given the wide range of lengths, styles, lush fabrics, the bulk bathrobes are very much loved by both men and women, who prefer luxury as much as they love comfort.
As the bathrobe is the ultimate style statement nowadays, make sure you follow this ultimate bathrobe style guide if you are interested in picking the best kinds of bathrobes matching your personal approach on contemporary fashion and personal needs.
Go for the right length
Being versatile, they can not only be worn after you take a long, relaxing bath but can be worn on other occasions as well. There's a close relationship between a bathrobe's length and it's styling and purposes, so have a look at these 3 types of bathrobe length and depending on your needs, pick the one for you.
Seductive, stylish and light, these bathrobes are dedicated to women. Available in precious, lush fabrics, they are used to cover lingerie or night wear.
Usually made of lighter fabrics, the knee-length robes are mostly preferred in summer. Based on the type of fabric they are made of, knee-length robes are used as a favored accessory in the spa or to cover swimwear in the summer.
These are the most comfortable and warm type of bathrobe. They usually reach the ankle. These are also the most preferred as the extra length helps the wearer dry faster and better after a shower, keeping the wearer's body warmer. They are also preferred as winter indoor garments as the extra length allows more comfort and warmth. If you are a retailer reading this blog and wondering from where to purchase good-quality sublimation towels wholesale then connect with a reputable towel manufacturer today!
Opting for the right size
If you are trying to purchase it online then picking the correct bathrobe size can be a little challenging. The bathrobes are constructed to have a looser fit than the other types of garments and they can be worn over clothes, apart from swimwear. A stylish, modern and comfortable bathrobe should always come in the right size.
So here are some suggestions given below:
If you want to buy a bathrobe for a family member then ensure to take the person's measurements and then compare them with the available size charts.

Use the available size charts and make sure you have taken your measurements properly when you are trying to get a bathrobe for yourself. The belt loop height should match your waist and it should have a loose fit.
Picking the right fabric
Quality is the thing to look for in a bathrobe, more than fashion. After all, the major purpose of a bathrobe is to keep you warm, dry and protect your undergarments, thus offering you a comfortable, snuggly feeling. Though the bathrobes come in many styles, models and fabrics, they do have one essential quality in common, i.e the absorbency.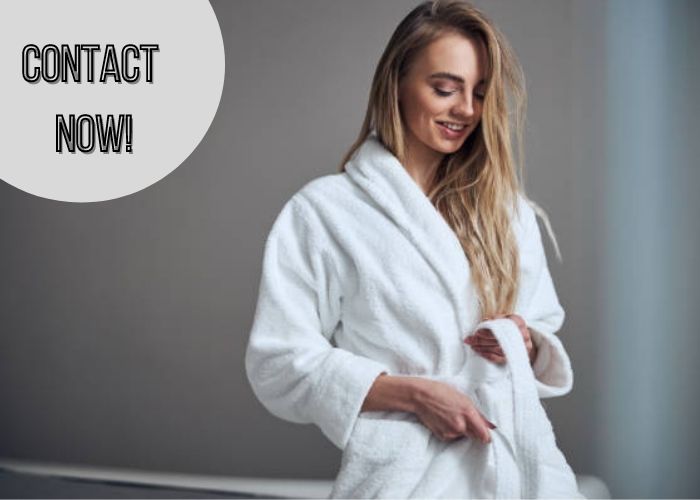 When you get out of the shower, pool or bathtub, slipping into a bathrobe offers you an elegant, comfortable and intimate feeling. A good bathrobe should absorb both the perspiration and the water and this is where the absorbency level of the fabric comes in. So, make sure to go for a top water-absorbent one.
Are you a business owner thinking of having your own innovative towels collection? Hurry! Reach out to a reliable custom towels manufacturer today! All you need to do is spell out your creative needs to the talented design team and get your order delivered sooner than expected!