Designer Bath Towels Perfect For The Unique Bathing Experience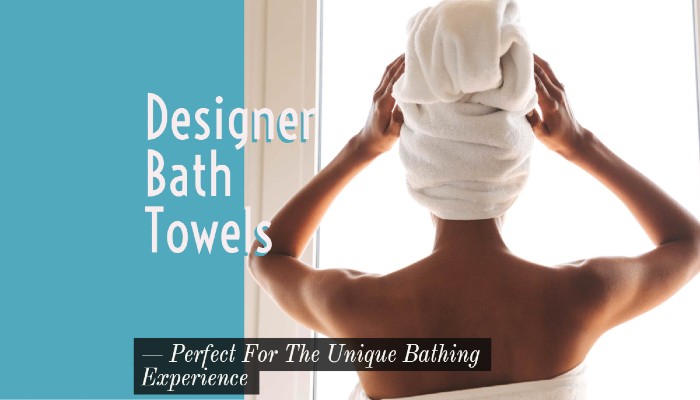 With so many variations of bath towels available in the market, it can become a tad bit difficult to find the right kind of towel for yourself. Hence, there are certain aspects that you need to keep in mind.
Apart from the functional qualities there are style and design that you need to consider. In fact one of the popular bath towels sets manufacturers have come up with a unique collection of trendy towels you can definitely have a look at.
Cheetah printed applique
Animal printed bath towels are definitely a unique thing you can invest in. These are super luxe and are perfect for gifting purposes in this holiday season as well. You can find these in trendy autumn shades like burnt orange, ombre yellow, ivory and even cool toned reds too. Therefore people who love bold prints can definitely opt for this.
Watercolor floral
The watercolor speckled floral design is equal parts feminine and minimalist. If you're looking for a classic towel then this style will definitely delight your aesthetic needs. All you need to do is opt for the Turkish variants that are perfect for a comfortable experience. These are highly absorbent and is super lightweight as well. You can carry this as part of your travels as well as it won't add to your baggage too.
Tropical leaves
The tropical design is super appealing and is great for an exciting vacay to the beach. You can get these in several sizes which is great for all your needs. The beach towel variant is a winner as you can use it as part of your beach towel, mat and even a trendy sarong.
Pastel love
Pastel towels are perfect for those purposes when you want a subtle design which is cute yet not bland. Think about colors like pink, lavender and even baby blue. You can even opt for wash cloths and hand towels in these shades for incorporating in your beauty kit.
Retailer who wish to include sublimation towels wholesale in their store can definitely have a look at a vast collection of towels that one of the popular suppliers have curated. Select the required pieces and state the bulk needs to the help team. You can even get discounts on the same.