The Christmas Special Bath Towels Wholesale Products Brought in by Designers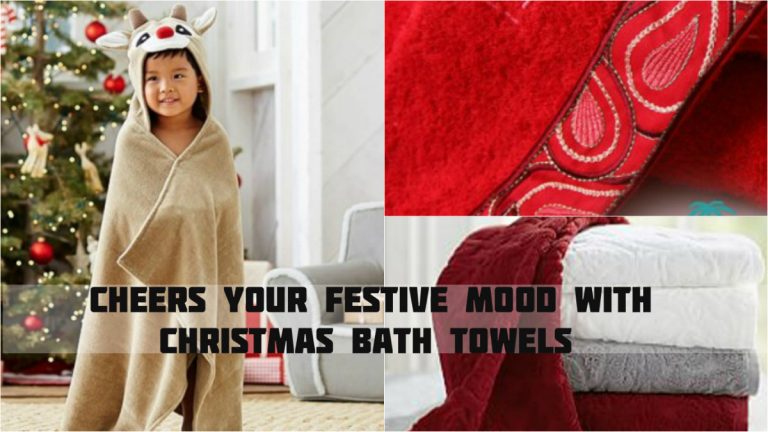 The festival of cakes and wine is here, and Christmas always brings in joy, love and positivity. This is the time of the year which marks the beginning of a new era, and every corners of the world celebrate this festival with happiness.  Thus, each and every part of your life must indulge into the colors of festivity, from the outfits you choose to wear, to the home decor accessories you opt to buy. When it comes to home decor, the bath towels are perfect to be used in a lot of ways to spruce up your rooms. From being displayed in the bathroom in different ways , to use as the sofa cover , in the car seat , for the mats at picnics in winters to a lot more. Extremely versatile and useful, you can never say no to the Christmas special towels brought in by the leading  bath towels wholesale manufacturing hubs.
Wondering how they look? Here is a compilation of the Designer Christmas Bath Towels.

The Festive Greetings Printed
The Christmas special festive towels come embossed with the greeting messages and quotes, wishing others a merry Christmas! These towels come with sublimation prints, owing to the real life stance they deliver. Using the best colors so that no infection is caused on the skin, these text imprinted Christmas towels act as great gift options for the month of festivity in winter.

Red is the Color
Every festival has some color which runs through to mark their identity, and for   Christmas the color red and white symbolize happiness and prosperity.   Thus, the wholesale designer hubs make sure to paint the Christmas bath towels with different shades of red and white. These towels are very bright in color scheme, and reflect the ecstatic festive fervor.

Santa Claus is the Theme
Christmas is incomplete without Santa, and hence the designers make sure to give him a place on the bath towels too.  Thus, the wholesale bath towels come with the images and motifs of Santa, his hat, or his bag or the bell. These towels, colored red and white are fun and best options for the kids.  Gift them the Santa Claus special towels, or use them in their bathrooms or rooms for a different interior décor demeanor.

The Christmas Tree is Must
The towels are not only dedicated to the Santa, but also to the Christmas trees painted green. If you want something to use in your kitchen, then go for the green Christmas tree themed Christmas towels. They go in tune with the kitchen ambience and add a different edge altogether.
Thus, this Christmas, do not forget to splurge on the Christmas special bath towels for different purposes.

Recommended For You: The Wholesale Bath Towels Display Solutions in Your Bathroom