Best Ideas to Keep your Closet Linens Organised with Wholesale Towels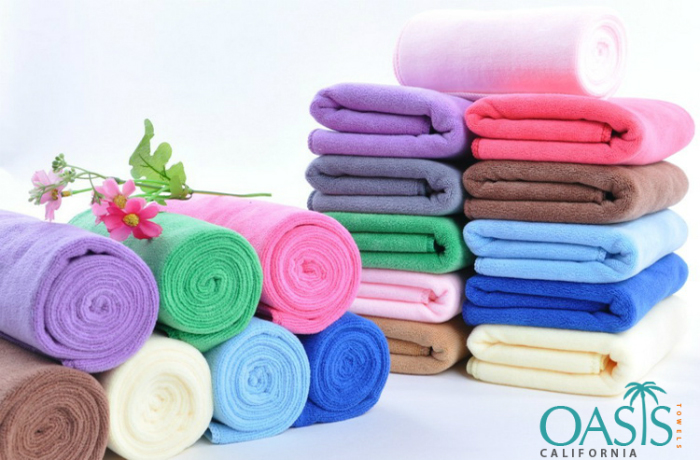 The junk drawer of the entire house or the linen closet need not always be messed up, as you can make it an integral part of your room. Decorating the less used closet might seem like an absurd idea, as all you have to do is put the things in a much organised manner, and nothing else really matters. But about making it a small part of the interior designing theme of the entire house can be a very creative and well through of idea. Its utility goes beyond just storing the bath towels, sheets, wrapping papers and other items. This is rather an overwhelming space, and if you keep things stuffed in, things become a mess and become very difficult to sort out and find when needed. To avoid the stress in the long run, you have to be very meticulous about storing the bath and beach towels or the kids towels properly with care.
It is time to think beyond keeping the towels neatly folded inside the closet, and end up using the dividers, hangers and other interesting storage items to keep them. It is all about maximising the space inside, without making thins clutter at all.
To make the closet look colourful, you can sneak into the favourite towel retail store, and get the designer towels crafted by the leading wholesale towels manufacturer.
Roll them Up
To make the towels easy to stack neatly and grab when needed, you can roll them up mixed and matched with according to colors and prints. This not only saves space, but also looks very trendy and fashionable. This gives the closet a tidy and organised appearance, and become easily accessible during emergencies. Simple keeping them one on the other on the closet racks is a very old fashioned idea, and one needs to come out of this.
The Baskets and Bins can be Used
You can easily place the very stylish and classic baskets that are readily available at the retail stores for storing the towels in place. These come in different shapes and sizes and buy according to the space you have inside the closet. These baskets and bins are best for decorating home with a vintage touch and contemporary edge. They are also easy to transport from the room to the bathroom when guests come and leave a very well organised impression on them about your home decorating skills. Also, they keep the towels in place without messing them up at all and you can retrieve them easily when needed.
Use the Tote Bags
Do you have the unused tote bags still left at home, and you do not take them out as fashion essentials? Make sure to use them meaningfully instead of just throwing away. Yes, utilise these old tote bags as towel holders, and store them with a fashionable twist. This is a very creative and interesting idea to make your linen closet look super modish and out of the box.
Use the Hangers and Dividers
Instead of folding them up simple, you can use the hangers and decorative dividers of the closet to keep the bath towels that are mostly used every day. This makes them handy and also adds a lot of colors to your simple and plain closet interiors. The adjustable hangers are found in the retail stores, and they can be used to place the towels with precision, in a very well through of manner.