Bath Towels: A Basic Guide to your Best Buds in the Washroom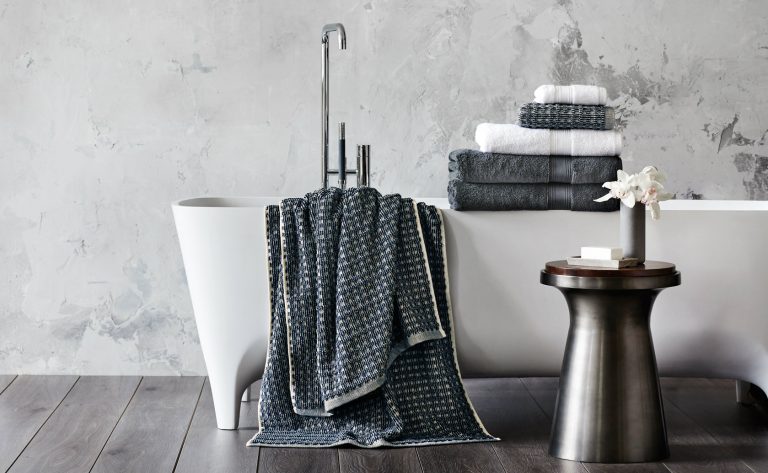 Out of all your household items, the towels work the hardest. After all, the work that they perform is truly tiring. They keep you dry, they clean the house and kitchen tables, they help you wipe your hand and face whenever required and occasionally add to the look of your house. With the pressure of performing multiple functions, they keep assisting you, performing their tasks swiftly, without complaining, yet we fail at showing our gratitude towards it. They are underappreciated and most of us hardly know anything about them.
Thus, to educate everyone about the bulk bath towels, here is a small step towards it.
What is it Crafted from?
There are a variety of fabrics that are used to craft towels. They can be classified as follows:
►Bamboo Bath Towels are lush, supple, antibacterial and super absorbent.
►Egyptian Cotton Bath Towels are luxurious and highly absorbent. They are durable when properly taken care of and the most popular bath towels in the entire category.
►Organic Cotton Bath Towels are natural in their make, free of pesticides and use the earthly mantra. They are soft and often long lasting.
►Microfiber Bath Towels are constructed using polyester. Hence, they can grab dirt, dust, makeup, oil and everything else with ease.
►Turkish Cotton Towels are soft, strong and fluffy. They are absorbent and rid you of moisture. They are extremely extravagant in their approach.
►Pima Cotton Towels are the brethren of Egyptian cotton towels. They are the American rendition of the same and are known for being extra durable.
What Kind of Style can you Choose?
Though there are no specific colors or prints singled out for towels, there is an affinity for subtle hues, especially white. Using different shades can add to the appearance of the towel while rendering a sizzling effect to the décor of the washroom. Stripes of a single color spread over a white background are another accent popular in the towel world. If you are a fan of abundance, pick bright colors like red and orange, or opt for a summery motif like floral prints that will keep the sun shining in your washroom. Monogram is another elegant rendition of the bath towels that is extremely popular amongst the young crowd.
How to Care for it?
If you would have looked at your towel carefully, you would have probably noticed that there is this small label on its side that instructs you on how to take care of it. But since you have overlooked it, here is the instruction for you in short.
To maintain the softness of the towel and prevent the color from fading, wash it with vinegar. Do not overdo them in the dryer. It is best to wash them in lukewarm water with a soft detergent and let them dry off completely in shade and not directly under the sun for that cause discoloration of the towel.
Wash it as frequently as needed, but don't force anything on it. Remember to dry it off completely before folding them and storing them away. Also, use a nice storage place for them to give them a long life.
On that Note
So, take care of the most granted item in your house and make it feel cared for, make it feel special. Bulk bath towels can be purchased by retailers from the manufacturers of towels. The towels come in a lot of variety that will spoil for a choice. With special offers and discounts levied, register with the manufacturers today.