Bath Mats: Everything You Need To Know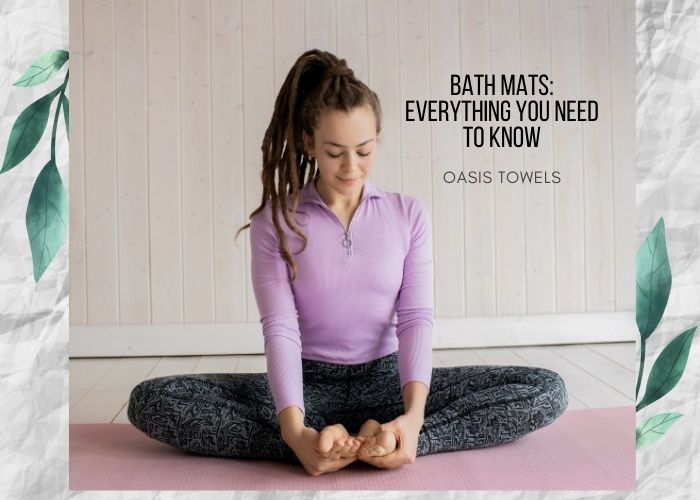 Have you ever walked out of a hot shower or bath onto a freezing, slick tile floor? Customers should be able to walk out onto the wholesale mat set if your resort, hotel, spa, or gym has showers and baths. When guests exit the shower, they want to feel at ease and pampered.
Is it important to use bath mats?
Bath mats are a must-have item when it comes to bathroom linens. They provide far too many advantages to be left out of your shower or bathroom area. If you've ever got out of the shower without a bath mat, you understand how important they are. Bath mats provide a variety of benefits to a room, including the following.
Style: Bath mats may be thought of as small carpets that are also practical. A rug breaks up the area and adds something special to a room. Inside a bathroom, a bath mat might coordinate with other bedding or work to give the above advantages.
Comfort: Because tile floors are chilly, stepping out onto a bath mat protects your feet from the cold. Cotton mats are extremely soft and absorbent, providing a nice surface to stand on after a shower or bath. With ease comes elegance, so guests at your resort, hotel, spa, or gym will feel as though they are being treated with special care and attention.
Protection: Bath mats not only provide a safe platform for you and your visitors to stand on, but they also protect your surfaces. You want to safeguard the flooring in your bathroom, whether it's hardwood, tile, or another type. Excess water is absorbed by the bathmats and kept from draining on the floor or between the floor and the shower, where water can penetrate and damage the floor. If you safeguard your bathrooms with a bath mat, you might save money on costly replacement and repair.
Safety: A slick floor might be dangerous. When you or your visitors step onto a tile floor after taking a shower, you run the danger of sliding. The cotton bath mat has an anti-slip surface, allowing everyone to get safely out of the shower, including those with wet feet. You don't want to risk guests falling during their visit to your resort, hotel, gym, or spa, therefore provide a bath mat for their protection.
If you want to expand your store's collection, business owners make sure to contact wholesale towels manufacturers. Curate an order and mail it to the manufacturer.