The Amazing Ways in Which You can use Turkish Towels in Wide Range of Options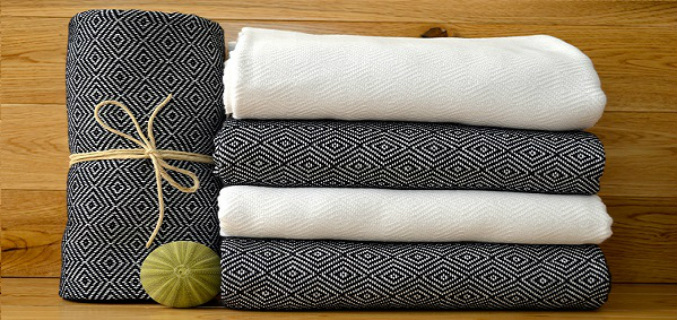 While buying towels, we often get confused on which one would be useful for daily use and end up buying products that only have few functions to serve. What about having a good set of Turkish towels that can cater to your diversified needs in regular life? We are talking about the versatile Turkish towels that can have a lot of provisions to be offered to you, from using them at the beach to simple bathing accessories.
What are Turkish Towels?
Basically crafted from the premium quality natural Turkish cotton and gets better with time. Yes, the Turkish cotton towels become thicker after they are used or washed and get more and more fluff with time. These are produced through different procedures, and the authentic ones also are characterised for offering maximum absorbency and efficient drying. They also have a special weaving technique, as they are woven at very old handlooms by the expert masters. To your surprise, these soft, fluffy and absorbent towels give the users a different and high-end feeling, quality and luxury.
Here are some of the best uses of Turkish towels crafted by the leading Turkish towel manufacturers
Use them as Bath or Beach towels
Due to the best features and fine texture of the Turkish cotton towels; you can use them effectively as beach or bath towels, getting the best comfort after showers. Keeping you dry and fresh instantly, these are best when it comes to offering a soothing post-bathing experience.
Scarf or Head wraps
The Turkish cotton towels are relatively cheap and have unique color designs and hence can be used as the head scarves or wraps. They are best when it is too cold somewhere, like the airport or chilled air conditioned rooms, and these towel are fluffy enough to deliver you with the right dose of warmth and comfort.
As Blankets
Be it at the plane or inside the car, if you suddenly feel extremely cold, and don't have any blanket to offer you the right comfort, the Turkish towels make great blankets because they are very soft and cozy.
As Sarong or Beach Cover Ups
The Turkish towels are available in an array of colors prints and cuts, and you can also wear them as beach cover ups and sarongs. They render you the fusion of style and comfort easily.