5 Custom Wholesale Bath Towels Retailers Must Stock in 2017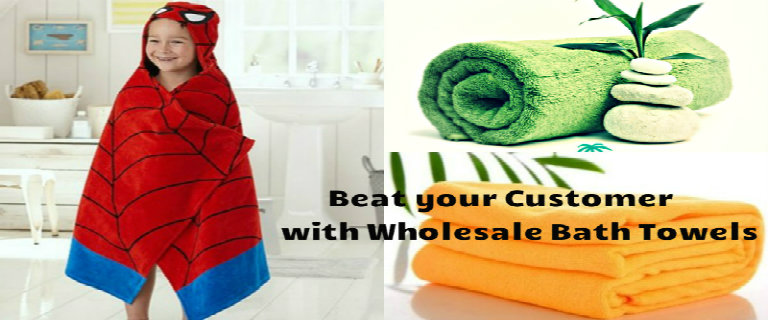 We don't really hear much noise in the towels market. And with no trends in the wind and consistent consumer demand, stocking wholesale bath towels and other varieties is often an after-thought for the retailers. However, it doesn't necessarily have to be that way—not at least for the smart business owners.
You can make the most of even the stagnant market, if only you tweak few things here and there.
To help you begin with, here are 5 varieties of custom towels wholesale that retailers must stock in 2017-
Egyptian Cotton White Towels
Not much with the looks but it's the quality that stands out in the Egyptian cotton-made towels. With long threads, they highlight super soft base and high absorbing and wicking properties.
Festive Print Beach Towels
Christmas print towels are already doing great this season. Distinct and highly appealing, they vouch to woo the customers with exuberant personalities who could do with a bit of attention on beaches.
Kids' Towels with Animal Motifs
While kids' bath wraps and hooded towels are still doing great in the market, prints have hit all the right chords this season. Towels with animal motifs are high in demand, and 2017 isn't going to be much of a difference for them.
Tech-Advanced Sports Towels
Sports towels has come a long. They are made using technical fabrics that boast far higher active wicking properties. Very healthy and perfect for the athletes, it has a core consumer base that ought to do good when backed by the right marketing strategies.
Organic Bamboo Towels
2017 will be a 'green year' in many ways, with manufacturers of various industries, including towels, already using organic inputs. Believing this trend, organic bamboo towels would be a big hit in the coming days.
These are 5 varieties of wholesale custom towels that you should (and must) stock in 2017 to surprise your customers from the front, top their 'favorite list', and beat your competitors easily.