4 Reasons It's Time To Switch To Organic Bamboo Towels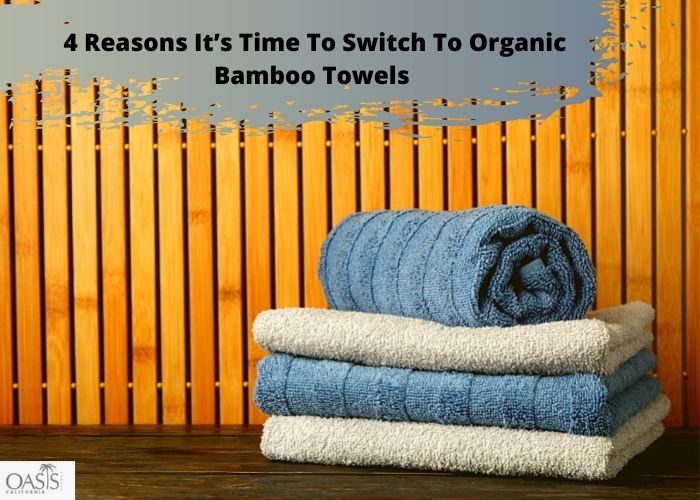 Bamboo towels has not won over customer's heart just for its softness and warmth. There is more to it than meets the eye. These snuggly towels are manufactured with key features that makes it a better choice than the synthetic counterparts.
Business owners who want to focus on sustainability can get organic towels wholesale at the online store of a popular supplier. Therefore wait no more and read on the blog below why you should switch to these towels asap!
Hypo-Allergenic
Bamboo towels are super hypo-allergenic. It means these are not only great for adults but safe to be used on the delicate skin of the babies too! Compared to cotton, bamboo is an antimicrobial material that can protect your skin against sweat as well as odor-causing bacteria. Since these are grown without chemicals, the fabric is gentle to the skin.
Super Absorbent
Drying your skin effectually after a spa or bath time is important. If certain patches of skin is left wet then it can lead to skin rashes and irritation. Therefore opt for the best towel to do its role. According to experts, the organic bamboo towels absorb up to three times more water than an ordinary cotton towel. This makes them a great choice for quick drying towels which can be used for workout too.
Eco-Friendly
Bamboo is not only great for the skin but super eco-friendly too! These are not added with harmful pesticides or chemicals during the growth process. It also absorbs greenhouse gases which protects the ozone layer. It is also a self-sufficient plant which doesn't require much water to grow.
Durable
One of the best aspects of using bamboo towel is that these offer an extra bit of longevity rendering it worth of investment. Since you are looking for towels the primary factor you should be looking for is durability. Bamboo towels will last for several years and keep its shape too.
Soft and Snuggly
You can find certain special properties in bamboo towels which makes them super soft and snuggly. These almost feel like a blanket after bath time. Cotton n sometimes roughen up after a couple of washes, however bamboo will continue to remain soft.
Are you looking for durable and soft towels for your store? Then check out the collection of cooling towels wholesale at the online store of a popular store of a popular towel manufacturer based in USA. Reach out to the creative experts and spell out the creative needs for your wholesale investment.
Audio Version : 4 Reasons It's Time To Switch To Organic Bamboo Towels