3 Towel Sets You Can Gift This Coming Thanksgiving Holiday!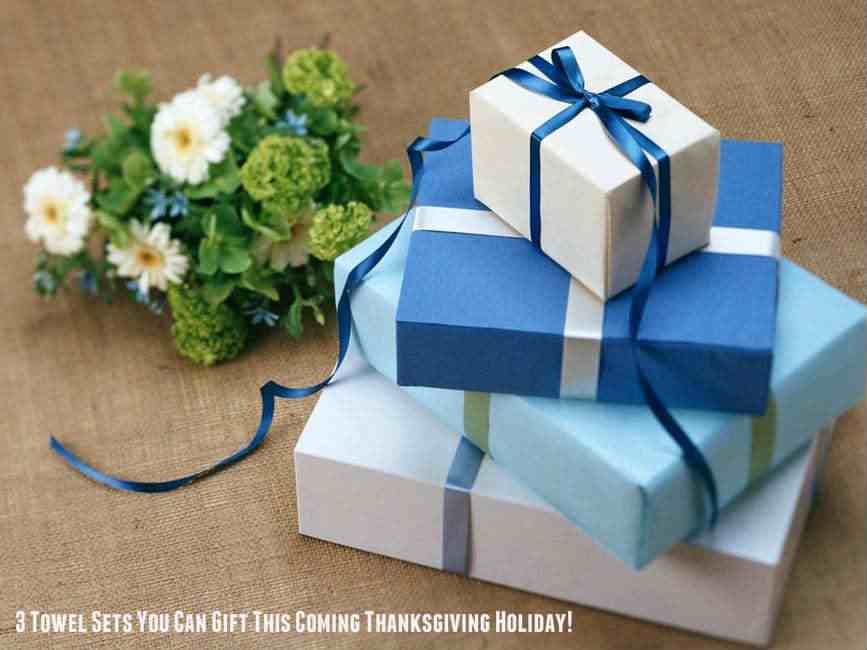 The festivities of Thanksgiving are knocking on the door and if you want to thank someone, then gifting them with something thoughtful and nice is the best thing. So, we thought why not towels? These accessories are one that we regularly use, relate to intimately, and it helps us maintain our personal hygiene. If gifting someone towels is not thoughtful, then we do not know what is!
But what kind of towels is good for gifting? If you do not have a personal preference that would strike a chord with the one you are going to gift, then we have some ideas for you.
Want to find out? Let's take a look –
Thanksgiving embroidered or printed towels
You can always go with the main theme of the festivity and gift them an embroidered thanksgiving towel set made by the best hand towel manufacturer. If you think this is unoriginal, then you are not focused enough. The key thing to do here is to make sure that you get the color right and choose a font that reverberates with the emotions you have for the person – or something that is not Calibri (Body)/ Times New Roman.
Also, if you do not find one that matches your exact imagination, you can buy a premium towel set and get it customized to match the occasion!
Graphic Towels
The current towel scenario has a lot of focus on graphic towels and that is what makes this such a viable gifting option this Thanksgiving. Depending on the kind of person, there are loads of options from superheroes to love stories, and even plain nihilism (because what better time to celebrate dark humor) than festivities itself.
You can get loads of graphic towels ideas on the internet and customize it from a custom towel designer. The thing to keep in mind is that you should always make sure you have a neutral base color, because that makes customized towels look a lot better.
Food themed towels
Thanksgiving Day is all about having a dinner to remember with close friends and family. A fulfilling supper makes for great family time and Thanksgiving has all the signs of iconic food images – so why not make a food printed towel to gift your loved ones. There is obviously the delectable Turkey and you can add glasses of wine, lively images of a sumptuous dinner table inclusive of cornbread dressing, cranberry sauce, caramelized onion, roasted sweet potatoes and so much more to the whole imagery – making it look absolutely fabulous on print.
These are the towel ideas that you can ponder on before you decide on what gift to give to your near and dear ones. So, what are you waiting for? Get in touch with USA beach towel manufacturers now, if you are a retailer and want to include these styles to your towel collection!