Why Are Bath Towels Vital For Your Child's Hygiene?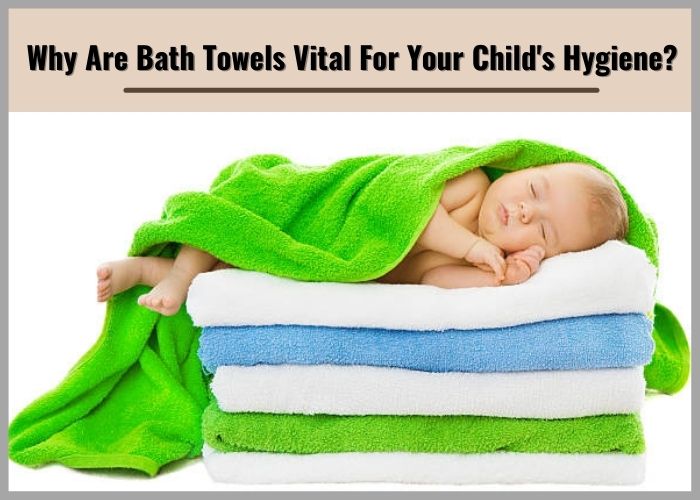 Full Audio Version: Why Are Bath Towels Vital For Your Child's Hygiene?
Your child's health will be of the highest importance to you as a parent. Before you purchase anything for your kid – from baby formula to clothing to games, lotions, and towels – you spend time studying the best brands, evaluating their legitimacy, quality, and searching for user experience. You do all of this because you recognize that your baby's skin is sensitive to a variety of issues, including health issues. We don't know about the games or the food, but we do know that towels can influence your child's cleanliness.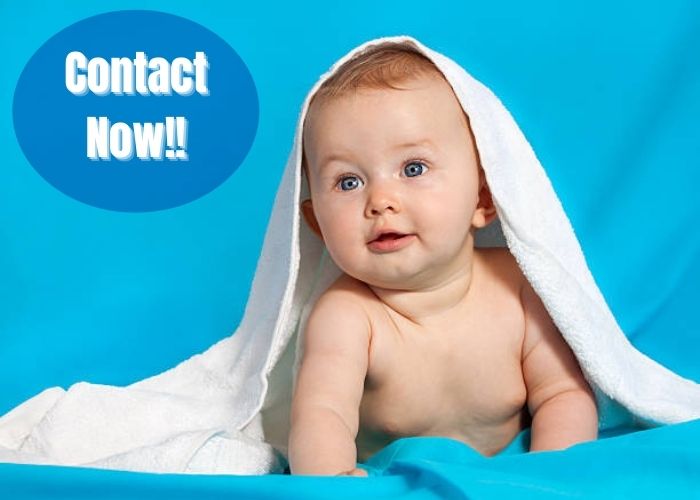 Continue reading to learn more about this.
Susceptible to bacterial infections
Children's immune systems do not mature until they are 14 years old. As a result, they are vulnerable to bacterial infections till then. They play in the dirt, they socialize with a lot of people, and we all know that children don't always practice proper personal hygiene since they are still learning. All of this facilitates bacterial breeding.
Using the wrong towel after a bath can spread infection-causing bacteria and produce skin problems such as rashes, and especially if they are in their early teens, this can develop acne, pimples, and other difficulties.
Use of natural substances
As previously said, your child has extremely sensitive skin, and dyes and harsh chemicals are not exactly skin-friendly. As a result, your towel ought to have natural elements that will not irritate your child's skin. Towels for your children should not be created with harsh chemicals, and this is necessary.
Delicate, softness, and gentleness
Delicate, delicate, and gentle are all terms that pertain to one thing: your child's skin.
Children's skin is often highly sensitive, and the improper towel can quickly cause a great deal of discomfort. As a result, the towels you use ought to be soft and not irritate your child's skin in any manner.
Become moist and then dry
When you have a baby, you will be aware of how easily a baby may get wet. They urinate frequently, play in the water, and like the dampness. As a result, your towel should be able to soak up fast and dry even faster. With the number of times, your kids get wet, you can't wait for your towel to dry before using it again. As a result, this is an essential feature. Always opt for towels that absorb quickly and dry quickly.
Length is also important
When we buy towels, we sometimes overlook the length of the towel, even though it is a crucial consideration. Your towel ought to be long enough to cuddle in after a relaxing bath. After all, that's what gives your child comfort and makes him or her feel protected. Of course, there's your hug!
Why is it vital to wash your baby's towels, and how often should you do so?
Since we already know how many microorganisms and germs live in your towels (bath and hand), your baby's towels aren't an exception. Even though humans have immune systems, it is vital to note that newborns' immune systems are not as powerful as adults'. Taking hygiene precautions is critical.
Find out the steps you need to take based on how many baths your baby gets during the week to determine how many times to wash them.
Hanging your damp towel wide out on a towel bar rather than a hook is an effective approach to destroy bacteria. Also, try hanging them in bright sunshine to de-germ towels and apparel.

Your baby's towel should be used on him or her. Sharing should be avoided with parents, toddlers, and other children.

Take measurements for all the washcloths in your home. Remember that any skin disorders, such as eczema, will adhere to the towel you're using for your infant. Keep an eye out for moisture, which promotes the growth of eczema bacteria.

Wash your towels more frequently.

If the humidity level in your neighborhood or your house is high, microorganisms multiply more quickly.

Towels should be cleaned more regularly if anyone in the house is unwell.

Have at least three different baby towels on hand, if not bulk baby towels. After each usage, swap. The washcloth must be replaced at least once a week.
Conclusions and solutions for baby towel cleaning
The American Cleaning Institute recommends washing towels from towel manufacturer UK after three or four routine usages and allowing them to dry completely before using the next one. However, for newborns, we wash them every two or three days.
The suggested washing cycle for all towels is to put them in the hottest water available in your machine. Use the sanitized cycle and run the dryer for at least 45 minutes if feasible. In terms of fabric, you should already be aware that a baby towel cloth must be as soft as a baby to minimize skin injury and rashes. Keep in mind that fluffy towels with a high thread count can take longer to dry.
Business owners, you need to catch up with the best private label towel manufacturer in the industry if you want to give your customers the best bathing experience.